Which Adult From 'The 100' Are You? (QUIZ)
The kids on The 100 end up making some major decisions, but they wouldn't get much done without the older adults who support them, help them, and even save their lives.
Though they often argue and disagree, many of them have become the parents these juvenile delinquents never had (looking at you, Abby and Raven, Marcus and the Blake siblings, and Indra and Octavia). Their bonds are genuinely heartwarming — who didn't get a little misty-eyed when Indra told Octavia she loved her? — but "Team Adults" are also amazing characters in their own right.
See Also
Put your knowledge of the CW hit to the test!
Without Marcus' skills as a politician, Abby's medical know-how, Indra's steady guidance and yes, even Jaha's sometimes questionable advice, the youngsters would have been totally lost — or dead.
So, which of these post-apocalyptic grown-ups are you? Take the quiz below to find out!
The 100, Tuesdays, 8/7c, The CW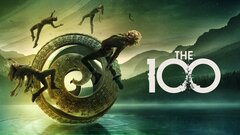 The 100
where to stream
Powered by