'Cold Justice' Investigator Kelly Siegler on the Most Heartbreaking Cases
Back in Texas in the 1990s and 2000s, Kelly Siegler was a tough prosecutor who won convictions in 19 out of 20 death penalty cases.
Today, the former ADA is in her fifth season as lead investigator on Cold Justice, a show that tries to wrap up some of the nation's estimated 200,000 unsolved homicides. So far, she says, she's worked on "65-plus cases with 37 arrests and 18 convictions, sometimes with no DNA or living eyewitnesses."
Why did you stop prosecuting killers and start trying to identify them on TV?
Siegler: Fresh murder cases were easy. [Witnesses] are still alive and the evidence is here. I knew there were so many [cold] cases on the verge of being solved if someone would look into the little-bitty details. After I lost a run for DA, I pitched that idea to several producers. [Law & Order creator] Dick Wolf heard me and said, "Sign her up!"
Are the cases you can't solve heartbreaking?
They're horrible. As much as you tell the victim's family, "Don't get your hopes up," they do. I never agree to work on a case unless I really think we can solve it, but sometimes things go wrong.
People write and beg you to look into unsolved murders of loved ones. How do you choose?
Our team reads every plea, but we tell folks that we have to be invited by local law enforcement.
What's this week's case?
A young mom disappeared in 2000 while going through a nasty breakup. People thought maybe she had run off and left her kids behind.
You've been sued by men you tagged as suspects who say that you ruined their lives. What can you do about that?
You can't be defamed if we're telling the truth. But we've [also] cleared a lot of people and freed them from all the rumors told about them.
Cold Justice, Saturday, August 18, 6/5c, Oxygen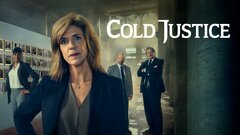 Powered by