'Murphy Brown' Revival: Check Out the First Official Cast Photo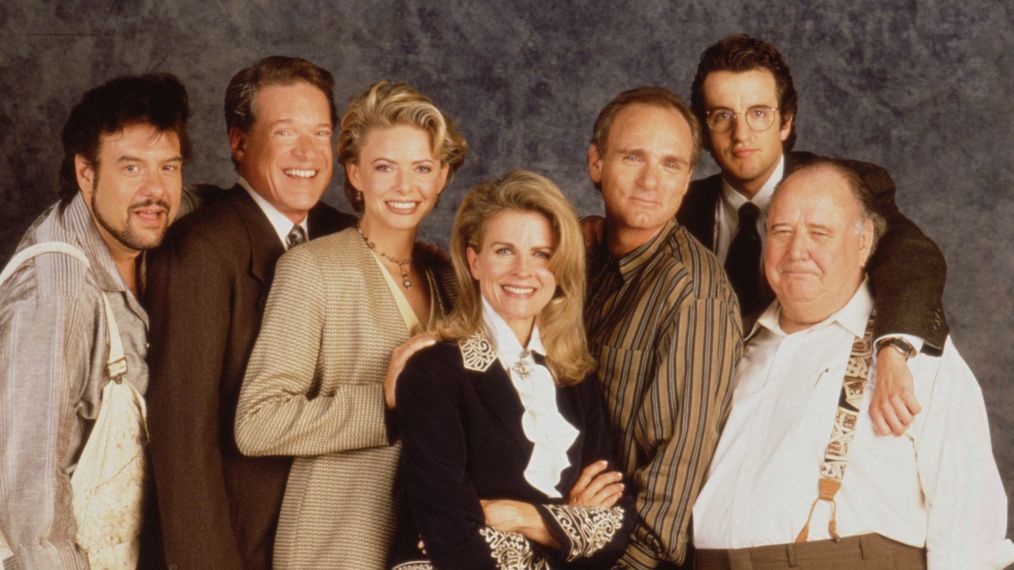 Gang's all here!
Fans of the long-running original Murphy Brown comedy series, which aired from 1988-1998, have been anxiously awaiting the first photos from the CBS revival.
And we finally have them.
The cast posed for their first official cast photo which depicts Candice Bergen reprising her iconic character, journalist Murphy Brown.
Also in the photo are: Faith Ford (Corky Sherwood), Joe Regalbuto (Frank Fontana), Grant Shaud (Miles Silverberg), and Tyne Daly (Phyllis), along with new cast additions Jake McDorman (Avery Brown) and Nik Dodani (Pat Patel), .
The show is set in the present day — political climate and all — and this is what we know about the storyline so far:
See Also
Plus, find out when the 'Murphy Brown' revival will kick off.
"Amid a divided nation, chaotic national discourse and rampant attacks on the press, Murphy decides to return to the airwaves and recruits her FYI team," CBS reveals. "Murphy's (Bergen) millennial son, Avery (McDorman), shares his mother's competitive spirit and quick wit, and is following in her journalistic footsteps — perhaps too closely.
"Now back in the game, Murphy is determined to draw the line between good television and honest reporting, proving that the world needs Murphy Brown now more than ever," the release concludes.
Bergen posted the below photo of everyone at the first table read.
"It's an incredible thing when you can step away from something you care so much about, and now, 20 years later, it's as if not a day has passed," original creator/executive producer Diane English tells Entertainment Weekly.
Murphy Brown, Series Returns, Thursday, September 27, 9:30/8:30, CBS