'Game of Thrones' & More Shows That Won't Be at Comic-Con 2018
Each year, the buzziest TV series are expected to make an appearance at the famed San Diego Comic-Con, but 2018 is proving to be a little different.
Some past staples including Outlander, Game of Thrones, as well as newer fare, Westworld andStranger Things, are a handful of those favorites that won't be making appearances at the international event this July.
See Also
Your up-to-date SDCC lineup, with shows like 'Star Trek: Discovery,' 'Charmed,' 'Magnum P.I.' and more.
Of course, that doesn't mean that they won't be part of the festivities through fan cosplay and more. But why won't they be making an appearance, you ask?
We're breaking it all down, between production schedules and premiere dates, read on to find out why these fan favorites won't be at SDCC this year.
Game of Thrones
Winter is coming… before fans will see Game of Thrones at Comic-Con again, if ever. The hit HBO series, in the midst of wrapping its eighth and final season, will be a no-show this year. Fans have been in agony since Season 7 finished at the end of August 2017, but as HBO continues to hype the final season, the network revealed that production schedules are the reason behind their absence at the highly-publicized event.
Outlander
Everyone's favorite time-traveling romance won't be at this year's festivities, opting instead for an appearance at New York Comic-Con this fall. The Starz series has had a presence at the event in past years, but since Season 4 just wrapped in Scotland, their choice to wait makes sense. Fans can look forward to their New York Comic-Con appearance in October, prior to the show's November return — stars Caitriona Balfe, Sam Heughan, Sophie Skelton, and Richard Rankin will all be on-hand.
Westworld
The hosts won't be online for this go-around. The cast of the hit series made an appearance at last year's Comic-Con, but will be noticeably absent at this year's shindig. Since Season 2 finished airing in June, and HBO reps cited production schedules for their lack of a presence.
See Also
With recent filming spoilers and casting news, it's never too early to start speculating!
Stranger Things
Viewers will be stuck in the Upside Down for a little while longer, because Eleven, Mike, Lucas, and Dustin aren't coming to save you at Comic-Con this year. Netflix's '80s-set darling made a big splash at last year's event, but as filming on Season 3 continues, your favorite group of kick-ass kids will opt out this time. Fans of the show won't go home empty handed though: Funko revealed some bitchin' exclusives.
Gotham
Gotham fans were understandably disappointed when it was revealed that the cast and crew of the Fox series wouldn't appear at this year's event for their fifth and final season. But they aren't completely out of luck either: Star David Mazouz, who plays Bruce Wayne, will take part in TV Guide Magazine's Fan Favorites panel set for Saturday, July 21 at 5 p.m. PT, in the Indigo Ballroom.
See Also
Plus, a magical queen, a zombie, Superman's grandpa and more are making their way to the stage.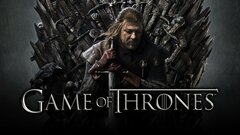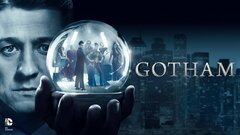 Gotham
where to stream