Mother's Day on 'Pose,' Return of 'Power,' 'It' on HBO
A selective critical checklist of notable weekend TV:
Pose (Sunday, 9/8c, FX): There's an emotional double whammy in this week's episode of TV's most flamboyant and, despite all the shade thrown during those drag-ilicious balls, sweet-spirited new show. The focus is on Blanca (MJ Rodriguez), den Mother of House Evangelista, who is torn over duty to her own two mothers. First: her biological parent, who just died, before ever reconciling over Blanca's (born Mateo) sexuality and gender identity. The family reunion is wrenching, but mentor Pray Tell (Billy Porter) and her "children" have her back. And then there's arch-rival Elektra (Dominique Jackson) of the House of Abundance, who took ugly-duckling Blanca under her wing back in 1982—we see their first encounter in the opening flashback—and who could use a child's love as she undergoes a painful but transformative surgery. All of their scenes are quite touching, which only heightens the clumsiness of the subplot involving Trump Corp. rising star Stan (Evan Peters), whose secret infatuation with Angel (Indya Moore) is endangered when he gets in the way of boss Matt's (James Van Der Beek) ambitions.
Power (Sunday, 8/7c, Starz): The urban crime melodrama roars back for its fifth season, with Ghost (Omari Hardwick) and Tasha (Naturi Naughton) still reeling over the murder of their daughter, but putting grief aside to protect son Tariq (Michael Rainey Jr.) from paying for his impulsive act of revenge. Which leads to some very strange bedfellows, as Tasha reaches out to Ghost's ex-mistress, top cop Angela (Lela Loren), and Ghost forges an alliance with former partner Tommy (Joseph Sikora) and arch-nemesis Kanan Starks (Curtis "50 Cent" Jackson).
It (Saturday, 8/7c, HBO): If you were busy hiding your eyes at the scariest parts when you saw it—as millions did—at the movies last fall, here's another chance to relive the hugely successful remake of Stephen King's horror blockbuster. Bill Skarsgard is truly demonic as the phantom clown Pennywise, who terrorizes a group of young boys—and one winsome girl—by playing on their deepest fears.
Finale Fever: Lots of shows take a bow, some more final than others, this weekend, including the series conclusion of NBC's Taken (Saturday, 8/7c), in which the team tries to avert Ramsey (Tahmoh Penikett) from his assassination plot while saving Hart (Jennifer Beals) from peril. … No word yet on a third season—doesn't seem likely—for CBS's Ransom (Saturday, 9/8c), which wraps its second year with villainous Damian Delaine (Carlos Rota) brainwashing Evie (Morgan Kohan) and threatening to turn her into a murderer unless Eric (Luke Roberts) can negotiate a business deal for a new and destabilizing cryptocurrency. … The outlook is brighter for CBS's Instinct (Sunday, 9/8c), which has been picked up for a second year. Its freshman run concludes with Dylan (Alan Cumming) and Andy (Daniel Ings) applying to adopt a child, while Dylan and Lizzie (Bojana Novakovic) look into the murder of Joan's (Whoopi Goldberg) protégé. … Happiest of all is Hallmark's The Good Witch (Sunday, 9/8c), staging a wedding for enchantress Cassie Nightingale (Catherine Bell) and Sam Radford (James Denton) for its fourth-season finale.
Inside Weekend TV: Nat Geo WILD enters the late-night space with Wild After Dark (Saturday, 11/10c), a 45-minute special comprised of offbeat and experimental short films—all involving animals, naturally. … A new season of National Geographic Channel's Wicked Tuna (Sunday, 8/7c) finds Pinwheel captain Tyler McLaughlin sailing from Massachusetts to the Outer Banks to fish for tuna, and finding precious little southern hospitality. … PBS launches the third and final season of its moody bilingual crime drama The Tunnel with a six-part mystery subtitled Vengeance (Sunday, 10:30/9:30c, check local listings at pbs.org). Stephen Dillane and Clémence Poésy star as British and French detectives, confronted by a psychopathic couple amid the political hysteria of Brexit.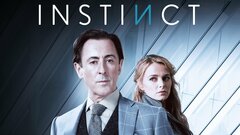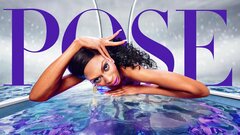 Pose
where to stream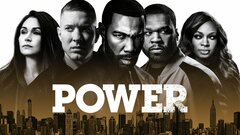 Power
where to stream