'One Tree Hill' Stars Reunite for an Upcoming Lifetime Christmas Movie
tIt's happening! One Tree Hill is (sort of) having a reunion, featuring four of the show's stars.
According to Entertainment Weekly, Danneel Ackles, Hilarie Burton, Robert Buckley, and Antwon Tanner will all come together for Lifetime's holiday film The Christmas Contract.
The TV movie will reportedly air later this year on the holidays-loving network. The Christmas Contract centers on web designer Jolie (Burton), who has to face ex-boyfriend Foster (Hunter Burke) when she returns home to Louisiana. Jolie's friend Naomi (Ackles) offers brother Jack (Buckley) as a potential buffer in the situation.
See Also
The actor starred as Lucas Scott in the first six seasons of The WB/CW series.
Jolie is hesitant to this plan, but lawyer Naomi is insistent, even writing up a contract to keep things professional between the "fake" couple. As a thanks for Jack's help, Jolie agrees to design a website for his upcoming book release. And, of course, soon sparks are flying between the two.
In addition to Burton, Ackles, Buckley, and Tanner — whose role has yet to be announced — another One Tree Hill alum will be included on the project: singer-songwriter Tyler Hilton, who played Chris Keller on the show, will make a special musical appearance.
Rounding out the cast are Jordan Ladd, Cheryl Ladd, Bruce Boxleitner, Jason London, Teri Wyble, and Ritchie Montgomery. Get excited OTH fans, a reunion is just around the corner, and who knows, maybe this will inspire future reunions with more cast members?
The ChristmasContract, Late 2018, Lifetime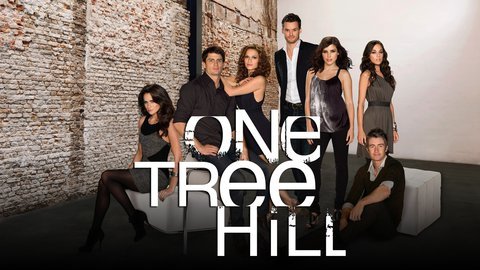 Powered by