Archie Panjabi will Play a Juror on ABC's 'The Jury' Drama Pilot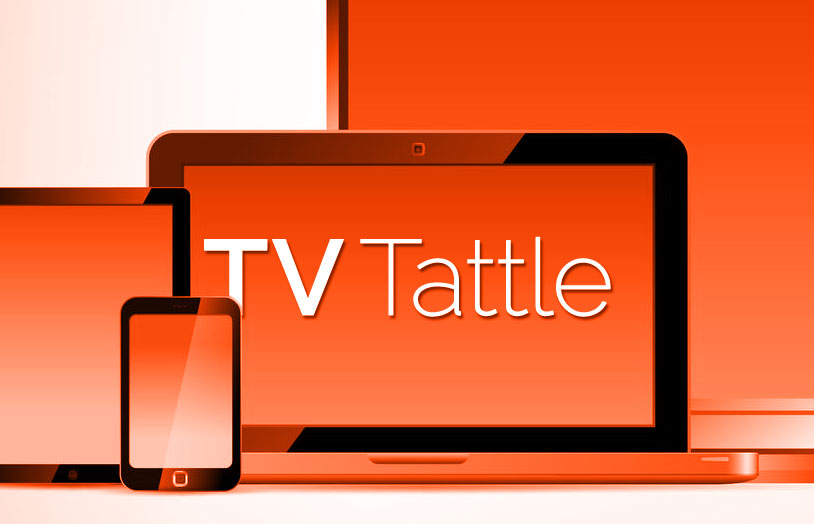 The Good Wife alum is returning to network TV to star in ABC's murder trial anthology that's described as "12 Angry Men meets the podcast Serial." Panjabi will play a juror who is "not interested in making friends—she's interested in the truth," according to Deadline. "She's a crusader—someone who's always had/is always looking for a cause."
"I don't think it's it for Mulder and Scully, but I have to say, there's no guarantee that we're coming back," he tells E!. "So, while I see Mulder and Scully and stories down the way, we end up on a very big cliff." PLUS: This theory explains Mulder and Scully's relationship, Seinfeld meets X-Files, and check out Robbie Amell and Lauren Ambrose as X-Files agents.
Could the episode titled "Backstreet Boys Walk Into a Bar" be the end for the live NBC comedy?
"We are embracing the fact that it's live," says director Thomas Kail. Costume designer William Ivey Long adds that the 650-member audience will bring life to the three-hour musical: "With The Wiz, a song would end and your heart would be exploding, but then there was just complete silence," he says. "We're going to have an audience there to burst into applause." PLUS: Flip through the Grease: Live! Playbill, and Boyz II Men talk about playing Teen Angel.
Noting that women can't get enough of the 14-year-old reality show, Elizabeth Winkler says The Bachelor fandom is "a strange exercise, symptomatic of a significant turning point in social norms: A show that encourages outdated ideas about marriage and femininity, and viewers who tune in not because they love it or hate it, but because they love to hate it." PLUS: Iowa farmer Chris Soules backs Chris Christie, Undateable brings on Ben Higgins.
ABC declined to air an ad unless it "provides more coverage on" Cate Blanchett and Rooney Mara, according to Page Six.
A picturesque path of 18th century Dark Hedges in Northern Ireland that were featured in Season 2 came tumbling down this week due to high winds.
Unlike the Academy Awards, the Screen Actors Guild Awards on Saturday will feature many non-white acting nominees.
Writer Lauren Valenti lost two pounds going on a "junk food-fueled journey" inspired by Lorelai and Rory's eating habits.
The Private Practice alum will play Donovan's wife in the drama about storefront psychics in LA. and their connection to organized crime.
The filmmakers wanted to present a number of different themes over the course of 10 episodes. But the binge release meant that viewers could only focus on one thing: whether Steven Avery is guilty or innocent. As Todd VanDerWerff put it, "If Making a Murderer had been released on a weekly basis, with the discussion proceeding more slowly than it did under the Netflix model, it would have been easier to tease out all these things in the conversations that sprung up around the show. When consumed all at once over the holiday break, it necessarily became all about Avery and whether he committed the crime."
Time Traveling Bong, Buds, Disjointed, Highland, High Maintenance and a Colorado marijuana dispensary comedy are among the pot-themed shows in the works.
As Probst explains, "The reason why I'm still enthusiastic today is the same reason why I wanted the job so badly back in 2000: I love humans. I love human behavior. If you love human behavior, you know what I'm talking about. If you don't love human behavior, you think I'm speaking gobbledygook."
The lawsuit claims CBS News and Dancing with the Stars' Val Chmerkovskiy, who posted the meme on Facebook, helped make it go viral, thus inflicting emotional stress. She's seeking $12 million.
Petitioners think Snoop deserves the job after he excelled at narrating "Plizzanet Earth" on Jimmy Kimmel Live.
ET's Nancy O'Dell and Kevin Frazier will host a red carpet special on CBS one hour before the Grammy Awards begin.
"Both are brands that we just wrote it into the script and then asked them if we could do it," says co-creator Jonathan Krisel. "There's no money involved. We're not advertising for them, but it's more about the authenticity of having the real thing and not having it be a fake brand. And both of them were accommodating in that we're not celebrating them; we're not making fun."
Conan's video game sidekick Aaron Bleyaert made a film based on his viral essay How to Lose Weight in 4 Easy Steps—and got his boss to make a cameo.
Says the comedy legend: "Edgy is fine—I'm not a prude by any stretch of the imagination — but what's wrong with a good ol' belly laugh? I miss that. A lot of comedy today is so fast—it's like: 'Boom! Boom! Boom!'—because they think people can't pay enough attention."
There just might be another villain to worry about before Negan shows up.
The just-picked up drama aeries about an unknown young actress who enters into a contracted relationship with a famous movie star bares some similarities to Cruise and former relationship with ex-wife Katie Holmes.
Thursday was the 20th anniversary of the Friends post-Super Bowl episode, guest-starring Roberts.
Set in the late 50s and early 60s, The Thaw follows the creative people making state-run Soviet films for premier Nikita Khrushchev.
The pop-up cafe will be part of the Super Bowl City festivities in San Francisco over the next nine days.
No. 168 is Danny Gokey.
Read the lyrics to Chris Chibnall's contest-winning entry for Doctor Who Magazine.
The lucky fan will get to use the dress for prom.
The live-action sci-fi comedy will follow four teens as they use a giant robot to protect their city.
Because the Syfy series had to age its characters into their 30s, and that's easier to do starting at 22 instead of 17.
The comedy legend directed tonight's one-hour special on her former comedy Nichols and May collaborator.