How Did Freeform's 'The Fosters' End? The Cast Reacts to Series Finale (POLL)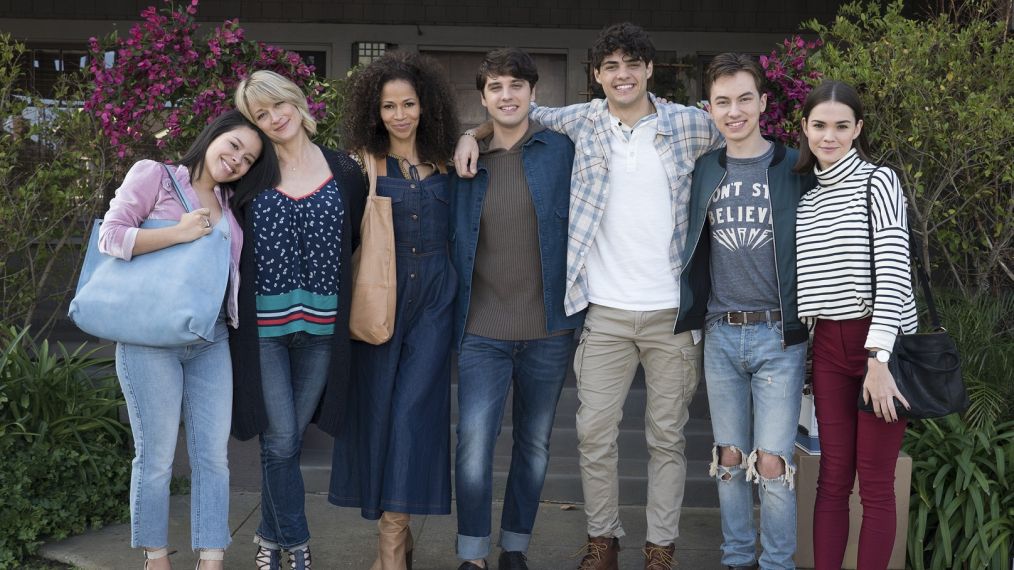 [Spoiler Alert: This article contains spoilers from "Where the Heart Is," the series finale episode of The Fosters.]
Freeform's family drama The Fosters took its final bow Wednesday, June 6, wrapping some storylines and teeing things up for the impending spinoff, Good Trouble, set to debut in 2019.
It kicked off with Brandon (David Lambert) and Eliza's (Abigail Cowen) wedding in Turks & Caicos, where old feelings between the groom and Callie (Maia Mitchell) threatened the festivities of the occasion. Ultimately, the former couple parted ways amicably, but fans were treated to a nostalgic montage of some of their sweet moments.
See Also
'There's a question if they're going to go through with it,' says Joanna Johnson.
Marianna (Cierra Ramirez) decided by episode's end that she was fine on her own, sans love interests Mat (Jordan Rodrigues) and Wyatt (Alex Saxon). Jesus (Noah Centineo) and Emma (Amanda Leighton) put the nail in the coffin of their relationship — but only after Emma made the grand gesture of traveling to Turks & Caicos to tell Jesus she loves him.
Meanwhile, Stef (Teri Polo) and Lena (Sherri Saum) debated over Lena running for State Assembly, as it meant they'd have to sell their home. In the end, their kids advised Lena to follow her dream, and they packed up their house for a new start.
As for Jude (Hayden Byerly), he revealed to his moms the struggles he'd been having, particularly in school.
Fans also revisited memorable scenes between Stef and Lena, as well as those with the family in its entirety throughtout the seasons. It was a bittersweet nostalgic ride that ended on a promising note, as the characters set up where their paths were headed.
Callie was seen heading to L.A., as she wanted to be closer to brother Jude. Mariana was pretty surprised by this announcement, saying, "I took the job in Silicon Valley to be closer to you San Francisco." Luckily, Callie was ready with a fix, nothing, "Well, don't you also have an offer in L.A.?"
"We could be roomies," Callie offered to Mariana, setting up next year's Good Trouble. Also with Jude's close proximity to the girls, he's likely to be popping in on the new series, as well.
See Also
It's a growing theme on current and in-the-works series.
So as fans said goodbye to one of their favorite families, the Fosters said goodbye to their beloved home. But what did the cast think about this ending? Find out below, and let us know your thoughts in the poll at the bottom.
My heart is full with love, my eyes are full with tears. Family is forever. All of the characters we played are you. The Adams Fosters are you. This journey continues with you…love, teach, cry, believe, forgive, communicate.
Most of all, be…be you.
Thank you. ❤️ coco ✌🏼

— Teri Polo (@TeriPolo1) June 7, 2018
this @Twitter, this @TheFostersTV @TeriPolo1 pic.twitter.com/Yq27jhiyZS

— Sherri Saum (@SherriSaum1) June 7, 2018
I love you all. Thank you. @TheFostersTV

— David Lambert (@dglambert) June 7, 2018
That's it from us. I have no words other than thank you for going on this ride with us. It has been the biggest pleasure in my life so far. We love you all. #FamilyForever ❤️

— Maia Mitchell (@MaiaMitchell) June 7, 2018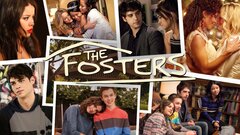 Powered by