Has Carly Met Her Match in Nelle on 'General Hospital'? Laura Wright Weighs In
On General Hospital, Carly (Laura Wright) usually has the upper hand over her adversaries. But now, she's facing some serious jail time thanks to Nelle (Chloe Lanier) lying and claiming that Carly pushed her down the Quartermaine staircase!
Here, Wright weighs in on why Nelle using the memory of Carly's late son has been so painful and whether or not Carly will get out of this jam!
See Also
'I'm definitely going back there,' the actor says about a possible return to The CW series.
Did you know the history of the famous staircase? Both Monica and Carly fell down those stairs while pregnant!
Laura Wright: I don't think about story that way. Carly didn't even know Nelle had moved into the mansion. I jokingly said [in character] on set when we'd have scenes together, 'Somebody needs to push [Nelle's] ass down a flight of stairs.' [Laughs] And then they ended up writing it, which was so funny!
Carly's in a tough spot. She knows she's innocent yet she's trapped in a system where she's going to have to fight to prove that.
Carly's feeling a bit helpless because she knows she didn't push Nelle, but that's the problem. Even if we find proof [Nelle was gas-lighting Carly] that's motive for Carly to try to kill Nelle. It's either 'you're crazy and you pushed her' or 'you knowingly pushed her because of all the evidence against her.' It's unbelievably frustrating. Carly said to Diane [Carolyn Hennesy] if I agree to this — guilty by reason of insanity — I'm agreeing that I pushed her and I didn't. I said Jason [Steve Burton] will find the proof and Diane said they'll spin that proof as motive!
This is a pickle! How does Carly feel about the judge's decision to send her to Pentonville before going to trial?
[Laughs] Well, of course it sucks! But it's great story, great drama and it makes sense. They did a really good job writing that there's no way for her to get out of this. If she were released on bail or on her own recognizance that wouldn't be interesting.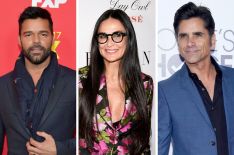 See Also
The soap celebrates 55 years on the air this April.
Has Carly interacted much with the new district attorney, Margaux Dawson, played by Elizabeth Hendrickson?
I'm just in the courtroom scenes with her. We really haven't spoken directly to each other much. I know [Elizabeth] through people but I had never met her before.
On today's (June 4) show, Oscar (Garren Stitt) visits Carly on behalf of her daughter Josslyn (Eden McCoy). What does that mean to her?
Well, Carly thinks it's really sweet but she knows Oscar's lying. He shows up saying, 'Josslyn sent me,' but after Carly asks him a few questions she'll know whether or not he's lying. But Carly says take care of my daughter. In Carly's mind, Josslyn's a victim in all this as well.
What's Sonny's (Maurice Benard) role in all this?
Sonny and Carly are on the same team in terms of getting her out of this mess, but he's been clear about there being no blanket [to support the theory that Nelle's been gaslighting her]. What I like so much about this story and my frustration with the fan response is that anyone who's lost a child would, my God, want that child to come back. Who wouldn't want to believe that their child was alive? Jason came back from the dead. Why can't Morgan [last played by Bryan Craig]? In Carly's mind, finding a sweater that belonged to her son cues up emotion that isn't rational.
Watch Stranger Things in which Wynona Ryder is being told that her character's son is dead and a body is found. And she thinks he's speaking to her through Christmas lights. The audience is seeing Nelle do what she's doing, but if I think it is Nelle doing this from the beginning then I have no story to tell. I truly feel when Carly went to Morgan's grave and smelled his cologne, all she wanted was her son back. There isn't a parent walking who lost a child who wouldn't give their life to have their kid back. When I heard this storyline was coming, I loved every second of it.
Nelle's proven to be a formidable foe to get as far as she has, but Carly is probably going to show to Nelle you don't know who you're messing with!
It is a whole different ballgame. This girl is pregnant with her grandchild. She's won over her daughter and Monica [Leslie Charleson] and all those other people. Carly's really stuck. I have no idea what's being written, but in the end, I suspect, Nelle will get hers. Carly will come out on top and bring this person down. Bide your time! It's coming!
General Hospital, Weekdays, Check Local Listings, ABC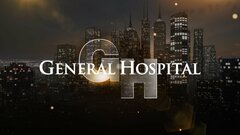 Powered by