'Masterpiece: Endeavour' Is Back for a 'Darker' Season 5 — Plus, 3 More Unconventional Detectives
Brilliant Oxford police detective, opera lover and crossword puzzle whiz Endeavour Morse (Shaun Evans) and his down-to-earth boss Fred Thursday (Roger Allam) are back on the case for Season 5 of Endeavour on PBS's Masterpiece.
The '60s-era prequel to the long-running Inspector Morse expands to six episodes from the usual four as the pair deal with a gang turf war, a poisoning linked to a film shoot and a disappearance that sends Morse undercover to teach a boarding school's twisted students. "This season is darker," says executive producer Damien Timmer. "Morse almost gets blown up, various people try to shoot him and he's caught in a fire."
See Also
Hawke is the daughter of actors Uma Thurman and Ethan Hawke.
Along with danger, the series offers up its usual dry wit and observation of the social hierarchy in Oxford and at Cowley Police Station. There, Morse — a lone wolf who doesn't fit in with his colleagues — finds himself in the unwanted role of mentor to a young detective, George Fancy (Lewis Peek). "He's not necessarily very successful," hints Timmer.
As always, the relationship between Endeavour and Thursday takes center stage. "We're finding new things for them to argue about," Timmer says. "And new ways for them to need each other." This season, they share each other's pain over Thursday's daughter, Joan (Sara Vickers), the object of Endeavour's affection, who left Oxford with no intention of returning. "She continues to be a big deal for Endeavour," Timmer says. "He has romantic adventures with women, but Joan is the shadow over everything."
See Also
The moody serial killer drama takes place in Sweden.
3 More Unconventional Detectives
Harry Bosch, Bosch (Amazon Prime Video)
The LAPD detective (Titus Welliver) — who was an abused foster child — goes rogue to get justice for the city's most vulnerable victims. Bosch has challenged superiors, exposed corrupt cops and staged solo rescues.
Molly Solverson, Fargo (Hulu)
Nevertheless, she persisted. On Season 1 of the FX anthology, the old boys' network at a small-town police department discourages Deputy Solverson (Allison Tolman) from investigating a resident who could be a murderer. Her disobedience pays off in the form of nabbing the bad guy.
John Luther, Luther (Netflix)
Detective Chief Inspector Luther (Idris Elba) solves creepy London crimes but gets way too close to the psychos committing them. The hero of the BBC series "doesn't necessarily follow procedure," Elba has said. That's an understatement!
Masterpiece: Endeavour, Season premiere, Sunday, June 24, 9/8c, PBS (check local listings at pbs.org)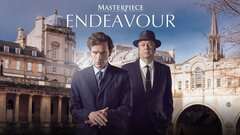 Powered by