Pauley Perrette Mourns Death of a 'NCIS' Family Member
Pauley Perrette revealed on social media that she and her NCIS family have lost an important member of their CBS family.
The actress is mourning the passing of her makeup artist, Joe Hailey, with whom she worked with for 16 years.
NCIS family just lost a beloved member. Joe Hailey. My make up guy for 16 years. RIP my beloved Full video here: https://t.co/0lkEsQdGrM pic.twitter.com/nt8Gt3eU6g

— Pauley Perrette (@PauleyP) May 27, 2018
Besides the tragic loss, Perrette has been in the headlines lately, and not just because she exited NCIS as Abby Sciuto after 15 seasons.
There were rumors she said goodbye to the CBS procedural drama because she was allegedly physically assaulted on the show. CBS released a statement about the incident: "Pauley Perrette had a terrific run on NCIS and we are all going to miss her.
See Also
Co-stars Pauley Perrette and Mark Harmon reportedly had a falling out.
"Over a year ago, Pauley came to us with a workplace concern. We took the matter seriously and worked with her to find a resolution. We are committed to a safe work environment on all our shows."
Perrette then tweeted out: "I want to thank my studio and network CBS. They have always been so good to me and always had my back."
Of course, this scandal caused quite the media frenzy and the actress felt she needed to address the tabloids for crossing the line one too many times.
See Also
The actress left the series for good on May 8.
"Hey tabloids and 'reporters,' Leave me alone I WILL have you arrested for trespassing on my property," she wrote on Twitter.
Hey tabloids and "reporters", Leave me alone I WILL have you arrested for trespassing on my property If I decide to talk, it's on MY TERMS!

— Pauley Perrette (@PauleyP) May 25, 2018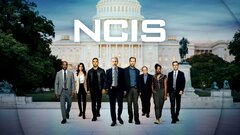 NCIS
where to stream
Powered by