'Roseanne' Executive Producer Whitney Cummings Will Not Return for Season 11
There's a writing room shakeup over at Roseanne ahead of its previously announced 11th season (a.k.a. Season 2 of the revival).
It appears that co-showrunner and executive producer Whitney Cummings will not return for the show's 2018 fall run. During a conference call, Bruce Helford broke the news — he also serves as a co-showrunner and executive producer alongside Cummings.
"I think Whitney is going to be too busy," said Helford to The Hollywood Reporter during the call.
"Whitney is always a member of the family of the show but she's got so much going on. I don't know how she had time to work on the show in the first place," he offered. "I don't think she'll be able to join us in the capacity she was joining us in this first season."
While his answer isn't definitive, it's clear that Cummings won't continue with the show in the same way she had in the past. Heading into Season 11, Roseanne Barr will continue to lead the group as head writer, and she has recruited a slew of diverse writers for a more inclusive voice onscreen.
Cummings recently made headlines after she came to the defense of Michelle Wolf, who received backlash for commenting on White House Press Secretary Sarah Huckabee Sanders' eye makeup during the White House Correspondence Dinner. The comedienne tweeted this statement in support of Wolf:
I know other people have mentioned this already, but in case you want to be mad at Michelle Wolf about talking about Sara H's eye make up, YOUR PRESIDENT REGULARLY HAS CALLED WOMEN PIGS, PIECES OF ASS, AND OBJECTIFIED HIS OWN DAUGHTER. Pick a lane.

— Whitney Cummings (@WhitneyCummings) April 30, 2018
There's been no indication that Cummings' social media presence has affected her role on the show; it's likely that she's just found another project to move onto. This news comes just days before the show's Season 10 finale on May 21.
Roseanne, Tuesdays, 8/7c, ABC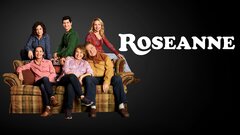 Powered by