Gillian Anderson Isn't Surprised Fox Has No Plans for 'The X-Files' Season 12
Bad news for X-philes: It looks like there won't be a Season 12 of The X-Files on Fox — at least, not anytime soon.
Ahead of the network's upfront presentations, Dana Walden and Gary Newman, Chairmen and CEOs, Fox Television Group, were asked about the future of the revival and the potential for another season. Newman replied that "there are no plans to do another season at the moment."
See Also
After the shocking season finale, Chris Carter gives fans some answers.
This shouldn't come as a major surprise, though it's certainly a disappointment for viewers. Though X-Files returned for an impressive 11th season earlier this year, the ratings weren't up to par with seasons past. Additionally, there was a major casting issue…
Back in October, co-lead (alongside David Duchovny) Gillian Anderson announced that this would be her last time reprising the role of Agent Dana Scully. "I've said from the beginning this is it for me," she explained to us back in December. "I was a bit surprised by people's [shocked] reaction to my announcement… because my understanding was that this was a single season."
After Fox made their statement regarding the future of the sci-fi series, Anderson chimed in on Twitter and seemed to throw a dig at the network. The actress hinted that she exited the show after the "exit of 77% of viewership."
Well Michael, the truth is…after exit of 77% of viewership. https://t.co/WyaHQnR3gt

— Gillian Anderson (@GillianA) May 14, 2018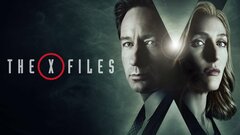 Powered by