Netflix Submits Jeffrey Tambor's 'Arrested Development' Performance for Emmys
UPDATE (5/23/2018):
Known as George and Oscar Bluth on the fan favorite comedy Arrested Development, actor Jeffrey Tambor is getting a shot at the Emmys race, after Netflix submitted his name for nomination voting.
This news reported by Variety comes shortly after Amazon revealed that they would not be entering Tambor's name for their show Transparent after he was accused of sexual harassment on set. The actor was ultimately fired from the show, but appeared in it's most recent season.
Arrested Development's fifth season debuts May 29 on the streaming site, as Netflix gears up for a long awaited return — the last season premiered in 2013. Emmy nomination voting begins June 11, and Tambor is being submitted for best supporting actor in a comedy.
ORIGINAL STORY (5/10/2018):
Following reports of sexual harassment and his termination from Transparent, Amazon won't be submitting Jeffrey Tambor's name for 2018 Primetime Emmys consideration.
According to Gold Derby, Amazon will not enter Tambor's name for potential nomination, though personal representatives of his are able to if they so wish. The actor left the series earlier this year after the streaming service conducted an investigation surrounding claims made by his co-stars and former assistant.
See Also
Plus, some sneak peek photos and an offical premiere date!
This news comes just days after Netflix announced the Season 5 return of the Tambor-starring fan favorite comedy Arrested Development, set to debut May 29. Netflix hasn't revealed if they will enter the actor's name for the Emmy race for that role, but he will be eligible in the comedy category.
Like many others in the industry, the 73-year-old's career has taken a hit over his alleged behavior — though that hasn't extended to his Arrested gig, at least not yet. Production on the comedy's fifth season was pretty much wrapped prior to the controversy.
See Also
The actor was officially terminated from the Emmy-winning show over sexual harassment claims.
Tambor won two Emmys for his portrayal of Maura Pfefferman in the Amazon series, and was nominated for three consecutive years. In addition to his Emmys, he also took home a Golden Globe for his performance in the series.
Arrested Development, Season 5, May 29, Netflix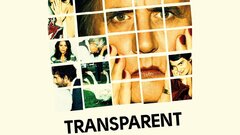 Powered by