'The X-Files' Episodes Are Airing Out of Order—And Here's Why
The X-Files' current revival is only six episodes long, but something curious is going on with their schedule: they aren't airing in the order they were filmed.
The revival stuck to one of its initial plans—starting and ending with mythology chapters—but the hours in-between were shuffled. What was filmed as Episode 2 is now running as Episode 4; what was filmed as Episode 4 is now airing as Episode 5; and what was filmed as Episode 5 aired as Episode 2. (Episode 3 is the only standalone episode to remain in its intended spot.)
RELATED: On The X-Files Set: An Extended Q&A With Gillian Anderson and David Duchovny
Though fans might be tempted to blame higher-ups for tinkering with the airing order, The X-Files creator Chris Carter says the shuffle was done to tell the best story possible. "Because we have a story arc that runs through the middle of the series…we were concerned that, coming right off a mythology episode [and] going right into a standalone episode, people would say, 'What's happened?'" he explains. "So, it actually worked out. It served Episode 2 better to replace it with 5. It created a better continuity."
While the revival's flow might change slightly with the reordering, "we've come and done what we've always done: we give you an amazing mix of episodes—we've given you thriller episodes, we've given you scary episodes, emotional episodes, comedy episodes," Carter says.
RELATED: Chris Carter Shares the Reason The X-Files Really Came Back
Since Mulder (David Duchovny) and Scully's (Gillian Anderson) first days back on the X-Files are now airing as the final standalone of the revival, Carter acknowledges he had to cut out "a sliver" of the episode to make it fit, continuity-wise. "It's not even a deleted scene," he says. "It was lines of dialogue."
But don't expect the dialogue to make its way to earlier episodes: as of now, the plan is to keep the cut bits out of the show.
The X-Files airs Mondays at 8/7c on Fox.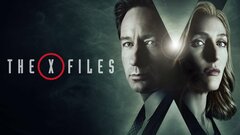 Powered by