'24: Legacy' Casts 'The Walking Dead' Actor as its Lead
Meet your new Jack Bauer.
24: Legacy, the Kiefer Sutherland-less reboot of Fox's hit show, has found its lead in Corey Hawkins, TV Line reports. The actor has appeared on The Walking Dead as supply runner Heath, but is better known for his turn as Dr. Dre in last summer's box office smash Straight Outta Compton.
Hawkins won't actually be playing Jack though—his character's name is Eric Carter, who TV Line says is "a strong and smart former Army Ranger who finds himself pulled back into action as his past comes looking for him." Circumstances will lead him to turn to CTU to survive and prevent an enormous terrorist attack in the U.S.
Fox revealed at the Television Critics Association press tour earlier this month that the network had ordered the 24: Legacy pilot.
"It doesn't feel like it is fully replicating the original, how much Jack Bauer carried by himself," Fox Entertainment chairman Dana Walden told reporters. "There is a time jump, this is a new organization, a new CTU, a completely different story in terms of the special ops group we're focusing on. It's a contemporary-feeling story, about the potential to activate sleeper cells in the U.S. and radicalize Americans."
Fox had also revealed that the character would be African-American. "That will be our first efforts in casting," said Fox Entertainment chairman Gary Newman. "As always, we'll cast the best actor we can find. But in bringing 24 back we want to create some distinction and make this feel different than Jack Bauer's 24. Having a diverse actor in that lead role would be helpful."
RELATED: The Walking Dead's Sonequa Martin-Green to Guest Star on New Girl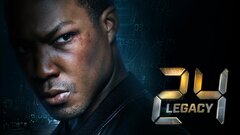 Powered by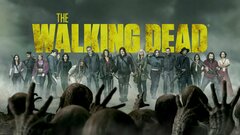 Powered by