'Star Trek: Discovery' Season 2 Teaser Reveals New Uniforms, Enterprise Bridge (VIDEO)
Star Trek: Discovery's first season ended way back in February 11, and now production for Season 2 is finally underway.
In fact, we now have proof of that via a newly-released teaser, giving fans a behind-the-scenes look at all of the changes going into the second season.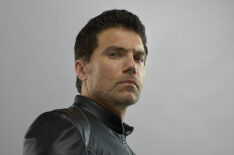 See Also
Anson Mount will feature in Season 2 of the hit CBS All Access series.
Season 1 ended with the Discovery receiving a distress call from the famed U.S.S. Enterprise, so its unsurprising to see the Enterprise bridge in this footage — though still exciting!
Fans who are keeping tabs on Season 2 already know that Anson Mount from AMC's Hell on Wheels was cast as the ship's Captain Christopher Pike — a.k.a. the guy who precedes Captain James T. Kirk. However, he doesn't show up in this clip, unfortunately.
What we do get, luckily, is some nostalgic voiceover, as well as a sneak peek at the new uniforms, and building shots of the set. All of this and more below:
The show isn't slated to return until 2019, but from the evidence presented in the teaser, it appears as if Season 2 is well worth the wait.
Until then, fans can rewatch Season 1 on the network's streaming site.
Star Trek: Discovery, Streaming now, CBS All Access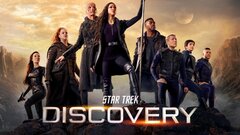 Powered by