Pauley Perrette 'Still Grieving' After 'NCIS' Exit — What's She Doing Next?
There's less than a month between Pauley Perrette's NCIS exit and now, but even the smallest amount of cushion time doesn't make her departure any less emotional.
Perrette opened up this week about what her life might look like post-NCIS, after playing science-savvy Abby Sciuto on the CBS hit since its 2003 premiere. With nearly 15 years under her belt, Perrette was ready to walk away but it sounds like she might be having some doubts now.
"It makes me sad to imagine a world without Abby in it," Perrette admitted on CBS Sunday Morning. "It really makes me sad.
"I'm still grieving. And it's sad. I, like, usually cry in my car every single day when I drive to work. And I usually cry on my way home at some point. And then I take a deep breath, and I go, 'All right,'" she continued.
For her first gig post-show, the actress is focused on giving back. As someone who regularly contributes to charity, Perrette shared that she's set up a scholarship "in honor of Abby, and in honor of young women that want to pursue science and math and forensics.
"Abby made science cool and attainable for young women," Perrette noted of her beloved character. "And this television character did more than encourage it. It made it cool. It made it exciting. It made it fun."
Fans will have to say their final goodbye to Perrette's Abby on May 8 when her last NCIS episode airs. In the meantime, Perrette did tease that she will be showing up on our screens in the future.
"I'm being offered a lot. There's a lot of conversations going on, yeah. And there's me sittin' at home on the couch, drinkin' beer with my dogs. And I'm really good at it!" she concluded.
NCIS, Tuesdays, 8/7c, CBS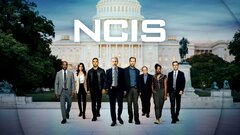 NCIS
where to stream
Powered by