Topless Protester at Cosby Trial Was Ex-'Cosby Show' Actress Nicole Rochelle
As the retrial of Bill Cosby gets underway, groups outside the courthouse continue to protest against the TV icon.
This week, as Bill Cosby entered Montgomery County Courthouse in Pennsylvania, one of those protesters caught the public's attention when she was arrested for disorderly conduct after jumping the barricade while topless. And now, that person has been identified.
The protester was a woman by the name of Nicole Rochelle, reports Deadline. On Rochelle's torso were the names of Cosby's accusers as well as "women's lives matter." When she jumped the barricade, effectively blocking Cosby's path into the court, security quickly apprehended her.
What's interesting is this wasn't the first time Rochelle had come face to face with the comedian. The former actress appeared in multiple Cosby Show episodes as Rudy Huxtable's friend Davina from 1990-1992.
The 39 year-old made a statement, explaining, "The main goal was to make Cosby uncomfortable because that is exactly what he has been doing for decades to women."
VIDEO: The topless female protester with writing all over her body jumping over the barriers to confront Bill Cosby before his trial screaming "Hey! Hey! Hey! Womens Lives Matter!"

Can't make this stuff up. pic.twitter.com/ibQ8RXCxkX

— ©ⁿ 41k (@chuckynachos) April 9, 2018
The actress, who had attended Brown University, continued, "I had a great experience on the show so I was very hurt by the fact that he did this for so many years. It felt personal to me."
Though she was banned from the courthouse, Rochelle won't face any serious criminal charges for her stunt—the penalty is a fine. Her other past credits include shows like Clarissa Explains It All, Law & Order, and Chappelle's Show.
Cosby's retrial is for the sexual assault case of Andrea Constand in 2004.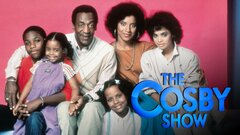 Powered by