Sandra Oh Talks Finding a Role Post-'Grey's Anatomy' & Racism in the Industry
Sandra Oh graced our screens for nine years as the strong-willed and sharp-witted Dr. Cristina Yang on Grey's Anatomy.
The character was one of the baddest #GirlBosses on the small-screen before phrases like inclusion rider and #TimesUp were ever mentioned. Plus, the medical drama showcased how fierce and loyal a female friendship—between Cristina and Meredith (Ellen Pompeo)—could be.
Oh then left Grey's four years ago, walking away with five Emmy nominations, one Golden Globe, and two Screen Actors Guild award in her pocket. Only now is the actress returning to TV with a new role on BBC America's Killing Eve, on which she plays a smart but bored MI5 officer tracking down a female killer called Villanelle. (The show has already been renewed for a second season.)
See Also
The actress previews her new BBC America thriller, which debuts Sunday, April 8.
Given her track record, it's no surprise the TV vet's new series is popular. But why did it take her so long to come back to the small screen? The 46-year-old is now explaining why it took so long to find the "right project," and part of it has to do with the lack of roles for Asian women.
"I felt [racism], and I have felt it deeply," she confessed to Vulture of its acute existence in the industry.
"It's changing the mindset that being an actor of color, person of color, that you're at a disadvantage in the creative life. That you don't have opportunity. It's all how you see the opportunity. And the clearer and deeper you get into what you really want, you just become a better artist."
See Also
The Emmy-nominated actress on her 'spy with a handbag' role on the BBC America show.
When Oh first got the script for Killing Eve, she didn't event realize the part they wanted her for was Eve, the lead role. She talked about coming to realization on the phone with her agent, recalling, "In that moment, I did not assume the offer was for Eve. I think about that moment a lot. Of just going, how deep have I internalized this? [So] many years of being seen [a certain way], it deeply, deeply, deeply affects us."
She continued, "It's like, how does racism define your work? Oh my goodness, I didn't even assume when being offered something that I would be one of the central storytellers. Why? And this is me talking, right? After being told to see things a certain way for decades, you realize, 'Oh my god! They brainwashed me!' I was brainwashed! So that was a revelation to me," she added.
Killing Eve, Sundays, 8/7c, BBC America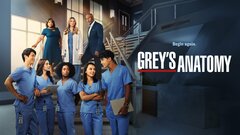 Powered by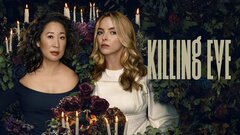 Powered by