'Carpool Karaoke' Special: James Corden Reveals Hilarious BTS Details
James Corden is buckling up for another trip to primetime — after scoring Outstanding Variety Special Emmys for his first two specials — and this one is shaping up to be a gas too.
The one-hour show will boast new installments of his Late Late Show hits "Carpool Karaoke" and a Sound of Music–themed "Crosswalk the Musical" (past iterations have seen the likes of Hugh Jackman and Hamilton's Lin-Manuel Miranda performing full-blown musical numbers in between red lights on Broadway in Manhattan and Los Angeles's Beverly Blvd).
"There might be an Academy Award winner strutting out in the road," Corden teases. The host won't reveal who his newest singing passenger is. "We haven't shot it yet, so I don't want to tell you anything in case it all falls through," he says. "I don't want to make anyone look foolish."
No, we'll save that for when the duo gets stuck in traffic during taping. The hilarious Corden explains the intricacies of his wild rides.
TV Insider: How do you decide what car to drive?
James Corden: The one with the best acoustics? We've only done it in a Range Rover, and acoustically it's great. You can never have the radio too loud because it overpowers the microphones and stuff like that. There are five mics and maybe 10 cameras inside.
And how do you pick the route?
It's pretty much the same route each time. Two production cars drive ahead of us and one behind, so we're a little convoy. The only rule we really have is to drive as much as we can in a straight line away from the sun, because the sun can cause shadows. So we tend to just drive all the way up one road, turn around and come all the way back.
Does the city block off the road for you? Because traffic in Los Angeles, even on side streets, can be problematic.
[Laughs] No. We don't block anything off because we want it to feel as real as possible. You want it to have all those lovely moments where people drive by and we interact with them outside the window.
Do you see these primetime shows as a way to catch viewers who go to bed before your regular 12:35am show? Or are they a bonus gift to fans?
It's a little of both. The majority of the show is new. We're doing a big, new "Crosswalk the Musical." There's the new "Carpool Karaoke." And we have probably the most ambitious opening number we've ever shot for any show. We've rewritten the lyrics to Bruno Mars's "Finesse."
Just staging "Crosswalk the Musical" has got to be a logistical monster.
It is. It's as frantic as it looks, really. We're all kind of blown away by how that segment has become a thing. When we first did it, it was just me out there on my own doing Grease. And before you know it, we've got the entire cast of Beauty and the Beast or the cast of The Greatest Showman. And some really great people have gotten in touch and said that they wanted to do it.
Do you miss doing live theater (Corden won a Tony Award in 2012 for best actor in a play)?
Very much so. I have real moments where I miss it very much, and I hope that's something that one day I will be able to return to. I would be very disappointed in myself if I didn't go and do something else on Broadway or in [London's] West End.
Which stars have most surprised you in their ability to actually sing live under the conditions of "Carpool Karaoke"?
Oh, everybody! I just loved driving around in a car with Pink. She was so great and unguarded, and her voice is amazing. And she spoke so elegantly and passionately and truthfully. It was wonderful. That's the beauty of the segment: Everything about it is stripped down. There's a nakedness to it, if you like, and it just gives everybody a chance to show who they are and what they're about, and I think that's what people respond to. People respond to authenticity and they respond to honesty.
It also taps into our conviction that we all sound great when we sing in our cars.
Well, we do, don't we? [Laughs]
The Late Late Show Carpool Karaoke, Primetime Special 2018 Monday, April 23, 10/9c, CBS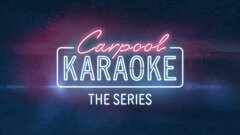 Powered by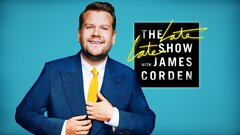 Powered by