Jordan Peele Is Working With Amazon on a Lorena Bobbitt Docuseries
Oscar winner Jordan Peele is working with Amazon on a docuseries following the story of Lorena Bobbitt—the Virginia woman who became famous for cutting off her husband's penis.
Being produced under Peele's company Monkeypaw Productions, Lorena will cover the incident that took place and the surrounding media coverage that made the woman a household name at the time of the 1993 incident. Bobbitt had claimed the act of violence was a response to the domestic abuse she endured from her then-husband John Wayne Bobbitt.
Peele wants viewers to know that this isn't meant to sensationalize the story, but rather to give Lorena the chance to share her perspective in a new way. This series follows many of the true crime dramas and docuseries that draw viewers in, such as The Keepers (Netflix), Making a Murderer (Netflix) and American Crime Story (FX).
"When we hear the name 'Bobbitt' we think of one of the most sensational incidents to ever be catapulted into a full blown media spectacle," Peele told The Hollywood Reporter. "With this project, Lorena has a platform to tell her truth as well as engage in a critical conversation about gender dynamics, abuse, and her demand for justice. This is Lorena's story and we're honored to help her tell it."
Bobbitt's case preceded the infamous O.J. Simpson trial, making it one of the first stories to attain a constant news cycle.
Peele's decision to cover such a famous story comes as no surprise, as social issues are often the subject of his works, including his recent Oscar-winning film Get Out. While Peel is producing, Joshua Rofe will be directing what is described as a four-part project.
"Jordan has proven himself as a captivating voice of social critique and we are excited to work with him on this project," Heather Schuster, head of unscripted Amazon orignals, told THR. "Lorena reframes Lorena Bobbitt's story around issues of sexism and domestic abuse and offers Prime members an exclusive new view into how America got her story wrong and maybe continues to get it wrong."
Consider us intrigued! No release date has been announced, but it sounds as though the project is well under way, so hopefully more news will come to light soon.
Lorena, Coming soon, Amazon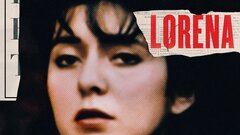 Lorena
where to stream
Powered by