NBC's 'The Carmichael Show' is Filming a Bill Cosby-Themed Episode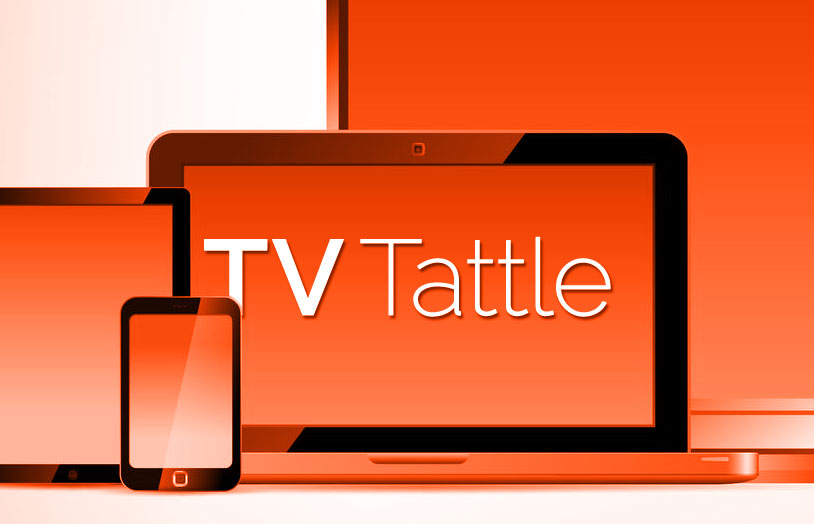 Jerrod Carmichael co-wrote a Season 2 episode taping tonight that will revolve around a debate over the Cosby's sexual controversy. The episode is set to air on NBC, the network of The Cosby Show. "The episode is [about] the dilemma of any fan," Carmichael tells EW. "And it's a thing that I've found myself going through with Bill Cosby in my personal life, being a comedian and in the same industry and admiring him.
Actress Amanda Brooks will play the Manson Family murder victim and wife of Roman Polanski in Season 2 of the David Duchovny period drama.
The Oscar nominee for best supporting actor for Spotlight tweeted: "I will be going to the Oscars in support of the victims of clergy Sexual Abuse and good journalism."
Time, from Supernatural creator Eric Kripke and The Shield creator Shawn Ryan, is the fourth time-traveling TV show either in development or already scheduled to air. It joins Fox's untitled time-travel comedy, Comedy Central's Time Traveling Bong and CW's DC's Legends of Tomorrow.
The ladies of the Fox daytime talk show teased the first lady's upcoming interview, with Tamar Braxton actually saying Michelle Obama used the word "bum" to describe her husband's past.
While NBC and Sean Hayes are developing a comedy literally called Imaginary Friend, The Goldbergs creator Adam F. Goldberg's imaginary friend family comedy pilot will have a CGI twist.
Kurt Cobain: Montage of Heck director Brett Morgan will create a documentary based on the world famous primatologist.
"I'm not delusional," explains the NCIS: L.A. star, who received a Hollywood Walk of Fame star today. "I don't think I'm Billy Crystal. I don't think I'm Ellen (DeGeneres) or Whoopi (Goldberg). So I approach it with a place of humility, where I know the show isn't about me, it's about the artists and them having a great moment, and I'm there as a fan enjoying the ride. I just try to soak up the atmosphere, like a fly on the wall who has to talk every now and then."
The shock rock singer and Sons of Anarchy alum, who helped come up with Salem's theme song, will guest on the WGN America series as Salem's barber and surgeon.
The former View star will host the second season of Match Made in Heaven, in which 22 women vie for the heart of a wealthy African-American bachelor, who is assisted in the process by a pastor.
Mysteries abound in this teaser for the Feb. 11 return.
One executive, from Nat Geo, suggested that Jon Hamm return to television to play Ronald Reagan in Killing Reagan.
The X-Files hadn't yet become a hit when The Simpsons writers came up with the idea of doing a crossover episode with its fellow Fox show. PLUS: 8 shows that The X-Files influenced, from Buffy to Supernatural.
Starting Monday, Norton will have a new Monday timeslot on BBC America.
NBC is one step closer to adding a fourth Chicago series.
The Hills alum's injuries aren't serious, according to TMZ, which adds that Cavallari's three kids weren't with her when a car struck her vehicle.
Jace, who is accused of killing his wife nearly two years ago, was supposed to begin his trial on Monday.
With tonight's Season 6 premiere, Carrie Brownstein agrees that the shift has been intentional and a natural evolution of the show. "As the show went on, we wanted to speak more in sentences rather than phrases," she says. Adds Fred Armisen: "We also didn't want to start repeating ourselves. When it comes to writing about just one city, how much more can you really say that's new?"
CW has released an image of Megalyn E.K.'s live-action version of the DC Comics character.
With tonight's season premiere, says Maureen Ryan, the CW drama's "energy practically jumps off the screen, the way various story threads are picked up and carried forward is crisp and efficient, and the show continues to grapple with the psychological consequences of the wrenching end of season two through believable character development." PLUS: How The 100 became one of darkest and most dangerous shows on TV.
Check out the promo for the Feb. 11 midseason premiere.
The eight-part series kicks off tonight with a look at sex and the internet.
The gay espionage drama starring James Bond franchise star Ben Whishaw should have been a movie, says Spencer Kornhaber. The TV medium, he adds, "doesn't quite work to London Spy's advantage, even though the show is visually gorgeous, wonderfully performed, and competently written. The need to occupy almost a full hour per episode seems to have resulted in lots of filler, presented, unconvincingly, under the guise of artful mood-setting." PLUS: Whishaw gives an "exquisitely subtle, thoroughly heart-wrenching, multilayered performance," it maddeningly doesn't live up to its promising title, it becomes more captivating over the course of its five installments, and London Spy is so much more than its title suggests.
There's something to be said for the Arrow/The Flash spinoff's "unapologetic comic book overtones," says Mary McNamara. "DC's Legends of Tomorrow wears its intentions, like its future tech, on its sleeve—you're either in for the ride or you're not, no character deconstruction or cinematic analysis required." PLUS: Legends feels too loose and too campy, do we really need another superhero team-up?, and it's visually impressive but the cast lacks chemistry.
Galifianakis' new comedy "strives to merge humor and melancholy," says Daniel D'Addario, adding: "But the point that life can be grimly humorous and humorously grim has been made repeatedly. Baskets is so much in tune with TV's current blue period that even Galifianakis' fans might tune out. But they'd be missing something other bummer-coms can't boast. Galifianakis delivers a remarkable performance, connected enough to his star persona to make the work accessible but pitched at a new level of mania." PLUS: Louie Anderson saves Baskets from having too much Galifianakis, everything on Baskets is an absurdist twist on everything we've seen before, Baskets misses the mark by failing to mine the funny parts, it is too moving and deeply sad to be a comedy, Baskets is a very strange, sad show, and Galifianakis says: "I guess I wanted the character to be this mad-at-the-world kind of guy, and the juxtaposition of that coming from a clown interested me."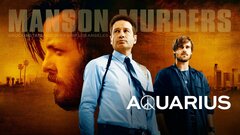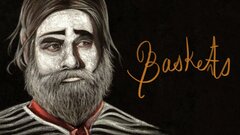 Baskets
where to stream