'Dallas' at 40: Victoria Principal Remembers the Classic Drama on Landmark Anniversary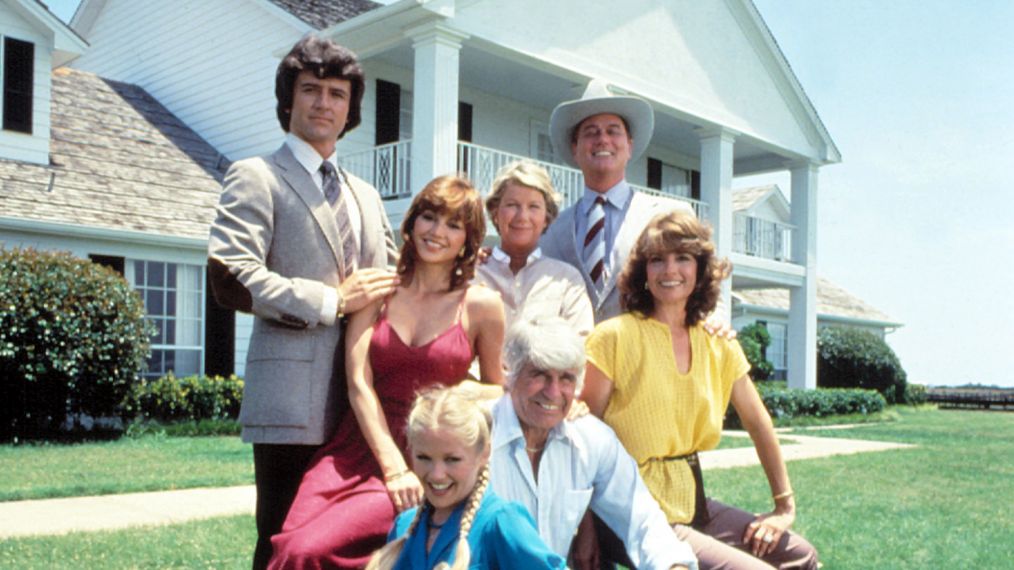 Who Shot J.R.? Pam's dream. Sue Ellen's drinking. Jock Ewing's death. Miss Ellie's mastectomy.
We could go on with the storylines that we think of when anyone talks about the iconic CBS drama, Dallas. The series ran from 1978 to 1991, with 357 episodes, one spin-off (the long-running Knots Landing), several TV movies and one reboot with many of the original cast on TNT that lasted from 2012-2014.
Monday marks the 40th anniversary of the primetime soap's April 2, 1978, premiere, so it was a good time to catch up with original cast member Victoria Principal, whose character of Pamela Barnes Ewing was a fan favorite from day one and continued to resonate with the show even after Principal left the series in 1987.
What are Principal's memories of the show, working with Patrick Duffy (Bobby Ewing) and Larry Hagman (J.R. Ewing), and how is her work outside the entertainment industry? We asked the actress, and here's what she told us.
What do you remember about that first day of shooting as Pamela?
Victoria Principal: What I remember most about the first day of shooting Dallas was an unexpected feeling of deja vu. Everything was new to me; I was nervous, and yet I felt strangely sure that I was where I was supposed to be and with the people I was supposed to be with as though this had happened before.
It was very cold, which was unexpected, but we all pulled together and made it work. Patrick and I were shooting in "Bobby's" red Mercedes with the top down…HAHA! That is how it was written in the script as no one could have predicted the sudden cold snap and ice.
I remember looking up at [executive producer] Lenny Katzman as he leaned outside the car door giving us direction and thinking that I trusted him and would do my best to please him. I remember looking at Patrick when he did not know it and thinking, "this is a nice person." And that made falling into his arms and our love scenes that day so much easier and natural. I could go on and on because what I remember most about that day…is everything.
Did you imagine at the time that Dallas could become a long-running series?
I believed that Dallas would be a hit from the moment I read it. In fact, I turned down a major role that would have conflicted with Dallas in the belief that I would be offered the role of Pam. So that happened!
Of course, you and Patrick had chemistry from day one. Was it as hard for you as it was for the fans when Pam and Bobby split?
I understood why the writers chose to split up Pam and Bobby, but I always liked it when we got back together. I thought of Bobby and Pam as star-crossed lovers that were meant to be together.
Larry Hagman was bigger than life. What was it like going toe-to-toe with him as JR Ewing? He and Pam sure had their moments!
Going toe to toe with J.R., a.k.a. Larry Hagman, was always a delight. Larry was a generous actor and would find a way to talk to me the morning of the scene about how we could make it even more powerful. I always welcomed his suggestions and later when he directed episodes of Dallas I anticipated his actors knowledge of acting combined with the intimate and insightful direction he would give me.
I won't ask you to pick a favorite, but does any storyline stand out when you look back as something you loved doing?
I absolutely adored every episode the first five years. But if asked to single out one storyline it happens to be one that I was not featured in – the storyline involving Miss Ellie's mastectomy. This was at a time when breast cancer was not openly discussed and I was so proud to be part of a show that explored and exposed the pain, fear, confusion and effects of breast cancer on a woman and everyone in her family.
Before the episodes on Dallas, breast cancer was whispered about in secrecy and fear. These episodes opened a national dialogue about an illness that affects too many women to this day. It took breast cancer out of the shadows and brought it into an open conversation. I was so proud of Barbara Bel Geddes and her performance. Just telling you this is simultaneously giving me goose bumps and making me cry. I shared all of this privately with Barbara…she was my hero.
We did not have social media back then but when did you know that Dallas had become an international phenomenon?
We worked long hours for months on end. I watched very little TV (other than Dallas!), but I began to realize the impact domestically and then globally because I read the paper every day. The "Who Shot J.R." episode really put us over into a new stratosphere for television programming. Dallas was suddenly a worldwide hit!
In many ways, television has changed (or at least how we watch TV), but we still have our comedies, dramas, nighttime soaps…what are some shows you like to keep up with today?
I enjoy a rather eclectic assortment of shows. What they all have in common is great writing, great production values and great acting…and I mustn't leave out editing and scoring. The whole package.
The show gave everyone involved a platform to launch other endeavors and I remember well your skincare, wellness and fitness books — what are you working on these days?
I continue to be passionately dedicated to running my skincare company, Principal Secret. We are about to celebrate 27 years in business. And I have never forgotten that Dallas gave me the springboard to achieve so many of my dreams.
I'm also currently writing my 5th book and I have a rescue ranch. I rescue and rehabilitate animals that have been neglected and abused. They need medical care, patience and love to recover physically, emotionally and in spirit. This is not a charitable organization but rather something I have dreamed of and they all live out the rest of their lives with me. It's something that fills me with joy every day…but my business manager not so much.
I also created a charitable organization in 2006, The Victoria Principal Foundation For Thoughtful Existence. The impetus is to help financially support this beautiful planet and life upon it. I'm particularly involved with ecology, Oceans, banning toxic substances and helping children and animals.
Any plans to step back in front of the camera anytime soon?
I have no plans to resume acting, but I learned a long time ago to "never say never" as life has a way of offering us unexpected gifts if we are paying attention.
Well, you didn't ask me this, but it's something I want to say since your questions stem from the upcoming recognition of the 40th anniversary of Dallas.
I would like to say…Gratitude is the heart's memory. Thank you, Dallas.
For more on Principal Secret, visit the Facebook page and follow on Instagram.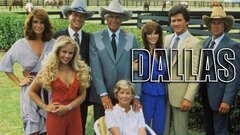 Powered by