David Bianculli: A Major Milestone for 'Dallas'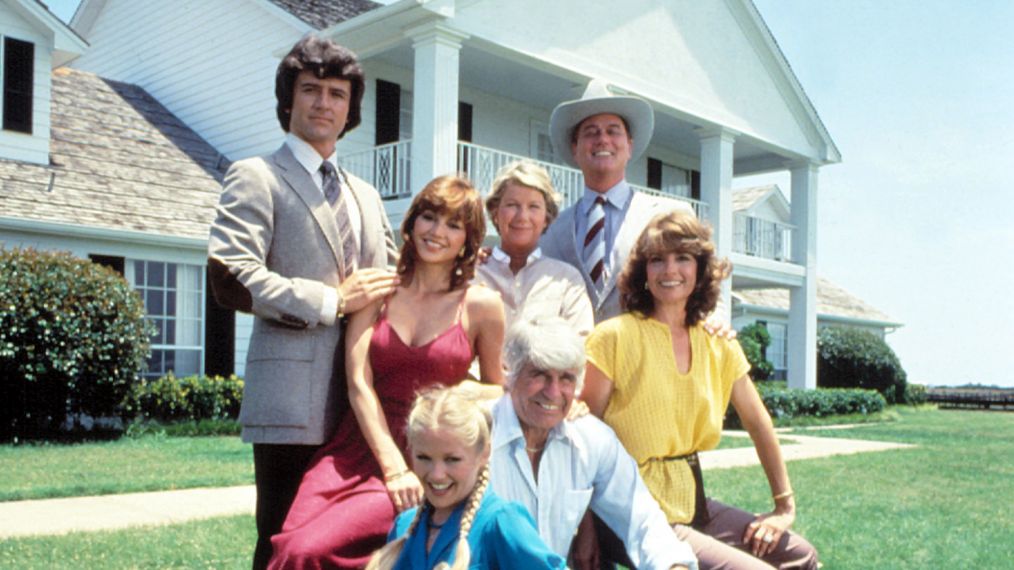 CBS's Dallas marks its 40th anniversary on April 2, and it's an event surely worthy of a Texas-size celebration.
Primetime soaps had proven their popularity as far back as 1964, with ABC's Peyton Place, but Dallas (launched as a miniseries) propelled the genre to a new level. The original focus of the show was the Romeo and Juliet–esque romance between Bobby Ewing (Patrick Duffy), the scrupulous son of a wealthy oil baron, and Pamela Barnes (Victoria Principal), the less-rich daughter of a longtime Ewing nemesis. But very quickly, Bobby's older brother, J.R. (Larry Hagman)—who used his fortune as a weapon to acquire more land, oil and money while targeting and destroying anyone who stood in his way, even members of his own family—grabbed the spotlight as the villain you really loved to hate.
Fans were all in. During five years of its 14-season run (1978–1991), the sexy soap was ranked either No. 1 or No. 2 for the season. J.R. Ewing is still one of television's all-time iconic characters, right up there with Carroll O'Connor's Archie Bunker of All in the Family and Peter Falk's Columbo.
Which brings us to the show's high-water mark: the resolution to Dallas's famous "Who Shot J.R.?" cliffhanger. In the 1980 season finale, J.R. was left for dead by an unknown assailant. In that pre-internet era, magazines and water-cooler conversation kept the mystery building for six months, and when the shooter was identified in a November 1980 sweeps episode (very dated spoiler alert: It was J.R.'s sister-in-law Kristin), as many as 90 million American viewers tuned in, a record that held until the finale of M*A*S*H in 1983.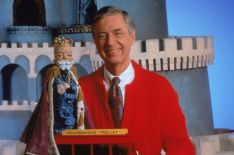 See Also
Many specials and more will air to celebrate the golden anniversary of the children's show.
Another storyline, though silly, that clicked with viewers: the resurrection of Bobby, who died after being hit by a car when Duffy left the series in 1985. After ratings sagged, the producers wooed him back a year later and revived the character in legendarily absurd fashion—Bobby emerged from the shower and explained to a stunned Pam that his death must have been her bad dream. Fans would forgive anything to have polar opposites Bobby and J.R. together and sparring again.
Dallas wasn't just a hit in the U.S.; the show's popularity was global. It was distributed to more than 90 countries and translated into 67 languages. During the Cold War era, Dallas gave the world a view of the United States, where fortunes were made, stretches of land were endless, natural resources were exploitable and a zeal for capitalism and expansion knew no limits.
In 1979, Dallas was spun off into the popular Knots Landing. It was also one of the first shows to get a modern reboot, as Hagman, Duffy and a slew of other actors reprised their roles for TNT's next-generation Dallas remake in 2012. Hagman died later that year, and J.R. literally outlived him, with episodes featuring the tycoon running into 2013 (the series ran for three seasons).
See Also
Bianculli reflects on the beloved sitcom's legacy.
Dallas and J.R. Ewing leave a lasting influence on the television landscape. It cemented the appeal of the prime-time soap, a trend that continued with everything from Melrose Place and Dawson's Creek to Desperate Housewives and Empire. The bad-guy appeal that J.R. embodied beneath his big Stetson paved the way for antiheroes as the center of their own shows—The Sopranos' Tony Soprano and Breaking Bad's Walter White would be unthinkable without J.R., and Hagman. Cliffhangers, spinoff, remake, charismatic antiheroes.
Dallas had it all.
David Bianculli is a TV and film professor at Rowan University, New Jersey, and appears as a critic and guest host on NPR's Fresh Air With Terry Gross.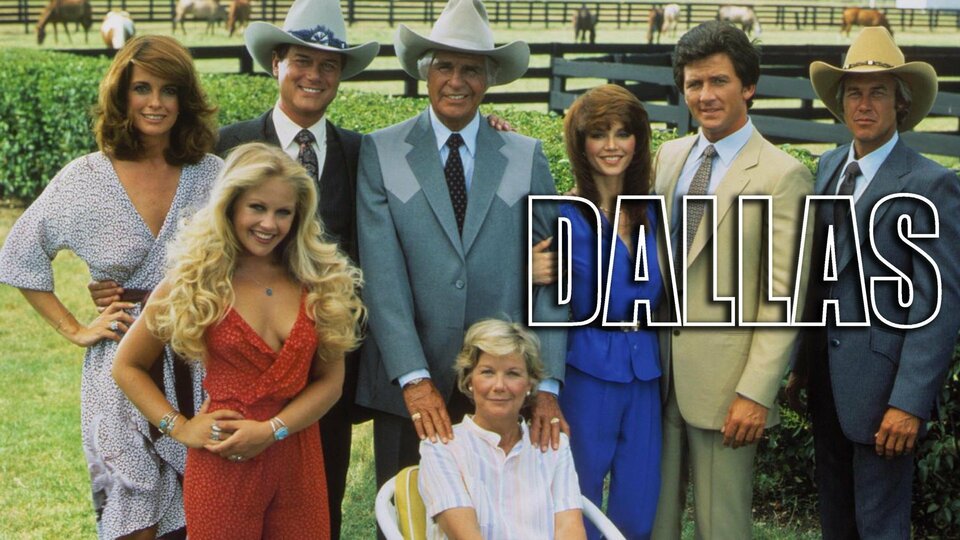 Powered by