'Dynasty' Star Nicollette Sheridan Talks Playing a New Alexis Carrington
Atlanta will get a lot hotter when Nicollette Sheridan steps into Joan Collins's heels as the soap reboot's pot-stirring Alexis Carrington. Tonight, she finally makes her first appearance to torment her ex, billionaire Blake (Grant Show), and the rest of the clan. TV Guide Magazine looks at how the Knots Landing alum stacks up against the original diva (Collins).
Old Alexis stormed in to Denver—the setting of the 1981–89 series—to destroy Blake while he was on trial for murder.
New Alexis wants to reconnect with her estranged kids, whom Blake has poisoned against her. "She's going to do whatever she can to convince her children that she's looking out for their best interests," Sheridan previews.
Old Alexis had a soft spot for son Steven but was hard on daughter Fallon.
New Alexis has a lot in common with the crafty, business-minded Fallon (Elizabeth Gillies). Calling her "a chip off the old block," Sheridan expects Alexis's arrival will "make fans understand why Fallon is the way she is."
Old Alexis lived to make Blake miserable, usually by needling his new wife, Krystle.
New Alexis might be a real threat to Cristal (Nathalie Kelley) here too. "For Blake, his soulmate is back," Sheridan notes. "They had and still have a tempestuous relationship, which speaks to their passion."
Old Alexis injected ABC's struggling soap with ratings-winning wickedness and earned the No. 7 spot in TV Guide Magazine's 2013 list of TV's Nastiest Villains.
New Alexis is up for the challenge. "My Alexis," Sheridan explains, "is equally as cunning and devious."
Dynasty, Friday, March 23, 8/7c, The CW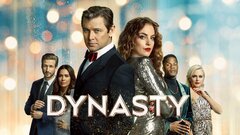 Powered by