Best Episodes Countdown #6: 'Everybody Loves Raymond' — "Baggage"
Check back with TV Insider daily as we countdown the 10 Best Episodes of the 21st Century, including picks from favorites like The Sopranos, Lost, Buffy the Vampire Slayer, and more.
It's all leading up to the top pick reveal on Tuesday, April 10. Stay tuned, and sound off on our choices in the comments below!
Season 7, Episode 22
Small irritations ignite huge belly laughs in Everybody Loves Raymond, a great and relatable domestic sitcom.
The unforgettable episode won a 2003 Emmy for writing and features Ray and Debra (Ray Romano and Patricia Heaton) waging an uproarious passive-aggressive war over a suitcase that sits on the stair landing for weeks, waiting for one or the other to relent and move it.
It's a battle of wills, of the sexes, of household expectations and, naturally, all the in-laws—Robert (Brad Garrett), Frank (Peter Boyle) and Marie (Doris Roberts)—feel the need to weigh in before the slapstick finish.
Everybody Loves Raymond, Streaming now, Amazon Video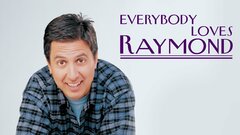 Powered by