'Sex and the City' Star Cynthia Nixon Is Officially Running for Governor of New York
Earlier today, former Sex and the City star Cynthia Nixon announced her plans to run as governor of New York.
The actress—best known to SATC fans as lawyer Miranda Hobbs—has always been a woman of Manhattan—long before her days on the HBO series. In a campaign video posted to Twitter, Nixon explains that she was born and raised in NYC.
"I was given chances I just don't see for most of New York's kids today," says Nixon. "Our leaders are letting us down. We are now the most unequal state in the entire country, with both incredible wealth and extreme poverty. Half the kids in our upstate cities live below the poverty line. How did we let this happen?"
The actress plans to run against current New York governor Andrew Cuomo in the Democratic primary. We'll find out if she's able to unseat Cuomo—running for his third term—on election day, September 13.
I love New York, and today I'm announcing my candidacy for governor. Join us: https://t.co/9DwsxWW8xX pic.twitter.com/kYTvx6GZiD

— Cynthia Nixon (@CynthiaNixon) March 19, 2018
Nixon has also launched a fundraising site seeking donations, on which she vows to address issues like the NYC subway system, health care, mass incarceration, and more. "I love New York," she states. "I've never wanted to live anywhere else. But something has to change. We want our government to work again."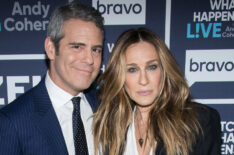 See Also
'You are not my friend,' wrote Cattrall.
Nixon is not yet officially filed her paperwork to the Federal Election Committee, though we can expect she will soon.
As the character Miranda, Nixon was a take-no-prisoners lawyer, and it seems the actress-turned-politican shares some of those traits. Can't wait to see what happens next!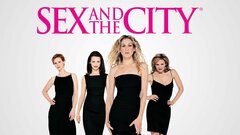 Powered by