Nathan Fillion to (Briefly) Reprise 'Firefly' Role in 'American Housewife' Guest Spot
Could it be so? Fans have been waiting for the cult sci-fi series Firefly to be renewed for years…and they're going to have to wait a little longer.
Yes, Nathan Fillion is returning to TV, but not as Captain Mal Reynolds. He's playing homage to his Firefly character when he guest-stars on ABC's American Housewife as a fictionalized version of himself.
The network teased a photo from an upcoming episode with Fillion in his iconic Mal coat:
Hey look, it's @NathanFillion with @KatyEMixon & @ImMegDonnelly on the set of @AmericanWifeABC! Stay tuned for more information on Nathan's upcoming guest starring role (as himself!) in two upcoming episodes of #AmericanHousewife #ABCPublicity pic.twitter.com/PAc6aRusGS

— ABC Publicity (@ABC_Publicity) March 14, 2018
The actor also posted numerous photos on his social media from the set, and he appears extremely excited about his chance to don the beloved costume again.
Firefly, created by Joss Whedon, only lasted one season on Fox but gained a tremendous fan following. When it was canceled in 2003, the story did continue on the big screen with the movie Serenity, which came out in 2005.
When Fillion starred on Castle, he had multiple Firefly actors stop by in special roles. Adam Baldwin, Gina Torres and Summer Glau were all featured on the cop show during its eight-season run.
American Housewife, Wednesdays, 9:30/8:30c, ABC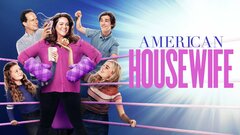 Powered by