'The Bachelor': What's Next for Arie, Lauren and Becca?
It truly was the most dramatic Bachelor finale ever. When Arie Luyendyk Jr., 36, began his quest for love, the Arizona-based real-estate agent and race car driver—formerly a suitor on The Bachelorette in 2012—was best known for being a mild-mannered charmer whose on-camera make-out sessions earned him the nickname "The Kissing Bandit."
Now, he'll likely go down as the most hated Bachelor in history. After proposing to fan fave Becca Kufrin, a 27-year-old publicist from Minnesota, Arie broke up with her weeks later (on TV!) and then reunited with his runner-up, Lauren Burnham, 26.
They got engaged on the March 6 After the Final Rose special—and to the huge approval of viewers, Becca was named this summer's Bachelorette. So what was running through Arie's head…and what does the future hold?
See Also
From a surprising proposal to a new Bachelorette.
Why allow the breakup with Becca to be filmed?
On the March 5 finale, cameras rolled as Becca arrived at a house in Los Angeles—under the pretense of spending a "Happy Couple's Weekend" with Arie—only to be dumped. (Fans and fellow contestants were outraged, taking to Twitter to vilify Arie). He admits it was his decision, not producers', to have the train wreck play out in front of millions.
"I wanted her to have the opportunity to be the Bachelorette," he says. "I knew if it happened on camera that people could relate and sympathize. Looking back now, maybe she's thankful for it." That might be an overstatement, but Becca seems eager to begin her next chapter. "I'm ready. I'm excited," she says. "I know I'll find love again."
What's next for Arie and Lauren?
Vacation! The duo is heading off for some R&R—"We obviously need to get through this little media storm," says Arie—and when they return, Lauren will pack up her Virginia Beach pad and join her fiancé in Scottsdale.
"I'm planning on teaming up with Arie and doing real estate," she confirms. They're keen to tie the knot soon and are entertaining options that range from eloping in Vegas to "maybe doing a TV wedding," Arie says. One place you won't catch this pair? Competing on Dancing With the Stars, like many other Bachelor alums. Says Arie, "Lauren can barely dance, and I don't want to do it."
How's it feel to be public enemy number one?
"I never did anything out of malice," Arie insists. "The road to get here wasn't easy. Would I do it all again and face this scrutiny to be with Lauren? Sure." Besides, he says, "I didn't do this to become popular."
See Also
Plus, Luyendyk Jr. on why he filmed his breakup with Becca.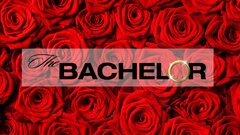 Powered by