'DC's Legends of Tomorrow' Lassoes Its Jonah Hex
There's gonna be Hex to pay on DC's Legends of Tomorrow! The CW has just revealed that Johnathon Schaech (last seen on Quantico and Texas Rising) has been cast as DC Comics cowboy Jonah Hex, slated to appear on the Arrow–Flash spinoff's 11th episode.
"Ever since we decided that Legends would involve time travel, we were eager to do a story set in the Old West," says executive producer Marc Guggenheim. "But if you're gonna do a story set in the DC Universe of the Old West, you simply must include Jonah Hex in it."
While there's no official word on how Rip Hunter (Arthur Darvill) and his band of heroes hunt for Vandal Savage (Casper Crump) will lead them to the scarred bounty hunter (previously played by Josh Brolin in the 2010 feature Jonah Hex), he will be revealed to have some experience with time travel. Should the team manage to make it out of his small town of Salvation alive, we may be seeing Schaech's Hex again, as the role is potentially recurring.
For now, Guggenheim is simply happy to have the morally ambiguous gunslinger join the stable of superheroes already established in the CW's ever-growing Arrowverse. "We're thrilled about bringing another well-known, beloved DC character to television," he says.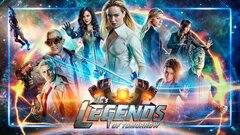 Powered by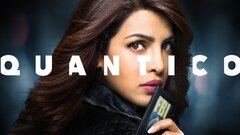 Powered by