A 'Fresh Prince of Bel-Air' Reboot Could Very Well Be Happening
The TV revival announcements seem never-ending, but fans of The Fresh Prince of Bel-Air may not mind the latest news.
The studio that owns the rights to the '90s sitcom has purchased the rights to Fresh Princess, according to TMZ. Judging by the name, the original series, which made Will Smith a superstar, will take a slightly different approach to the story.
See Also
Plus, 'Party of Five,' 'Facts of Life,' and more keep on coming.
The purchase documents also reveal that the company is planning a TV project for all platforms. Additionally, they bought the rights to new Fresh Prince toys, leading many to believe that the reboot will come sooner rather than later. Trademark rights to Fresh Princess will cover merchandise such as "bags, backpacks, animal collars and, of course, lots of clothing and footwear."
While the news is still fresh—pun intended—the original cast has yet to speak out on the possible new series. James Avery, who played Uncle Phil, is the only actor no longer around after he passed away in 2013.
Meanwhile, Will Smith recently expressed interest in an animated version of Fresh Prince when he posted an animated rendering by thesketchlab on Instagram.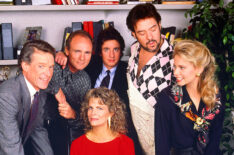 See Also
What's old continues to be new.
Of course, as with all reboot rumors, fans had plenty to say. Check out some of their reactions below.
Fresh Princess of Bel-Air pic.twitter.com/JdWjztm09x

— Jermaine Laing (@iamjermazing) February 27, 2018
If they make a fresh princess reboot and will smith doesn't play the uncle Phil role I will be highly disappointed

— Shaolin Fantastic (@Roheed23) February 27, 2018
I don't wanna watch no fresh princess of Bel-Air. NO NO NO. No one can play Uncle Phill better than Uncle Phill, no one can play Carlton better than Carlton. Let that show REST IN PEACE ✌🏾

— Dats Tragic (@ClearCylence) February 27, 2018
Why did I just read that a Fresh Prince reboot is in the works with a female lead called Fresh Princess? pic.twitter.com/nLIcov1Yxv

— ⚜️A.J.⚜️ (@aburtonjr) February 27, 2018
Fresh Prince reboot? Please, don't ruin this… pic.twitter.com/pUzJKFoRts

— Seth Millhoan (@QueenCitySeth) February 28, 2018
So what do you think about a possible Fresh Prince reboot? Sound off in the poll!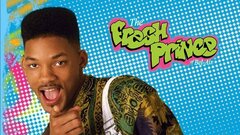 Powered by