Terry Crews Chimes in on WWE Dropping 'Crews' from Pro Wrestler Apollo's Name
Up until recently, WWE Superstar Apollo Crews had a last name, but the company for one reason or another decided to drop it. This isn't the first time the organization has done this. For example, they now refer to Elias Samson simply as Elias, much like Cher or Madonna.
These moves often spark debate and speculation on why WWE decides to go in a different direction when it comes to how they refer to a member of the roster. When the adjustment was made to Apollo's online bio, it got not only the attention of fans but of another Crews in Terry Crews on social media.
The Brooklyn Nine-Nine star took to Twitter to chime in on the topic by saying he liked and respected Apollo and wished him well, but that WWE stole his name in the first place.
I like and respect Apollo and wish him well— but The @WWE stole my name in the first place. https://t.co/PLqsPBhs0o

— Terry Crews (@terrycrews) February 19, 2018
Right Mr. McMahon, I mean "wrestler fan guy" https://t.co/pnkv1SXJNu

— Terry Crews (@terrycrews) February 20, 2018
A fan brought up a Crews tweet from 2015 where he complimented Apollo on the name and asked him to represent it well. The Hollywood heavyweight responded jokingly that negotiations broke down, inferring maybe he would contemplate an appearance.
Negotiations broke down https://t.co/YTAj5RXXP5

— Terry Crews (@terrycrews) February 19, 2018
Getting in on the conversation was Titus O'Neil, who is a part of Titus Worldwide on TV with Apollo. Comparisons have long been made between O'Neil and the actor over the years. The man behind the Titus Brand invited Crews to join his group while Raw is in Anaheim. Crews responded with, 'But I can't use my last name.'
https://twitter.com/terrycrews/status/966151339825754112
It remains to be seen if we will finally see Crews and his WWE doppelganger in the same place. But with Crews' physical appearance and charisma, he would fit in well in the crazy world of sports entertainment. O'Neil and the potential recruit would surely make a fun tag team. Although by the below tweet, his allegiance won't come cheap.
For free? No thank you https://t.co/8zP83XUZjE

— Terry Crews (@terrycrews) February 19, 2018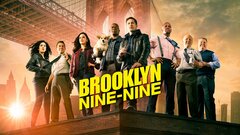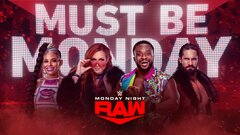 WWE Raw
where to stream