Pressure Mounts on 'Waco,' 'Amazing Race' Finale, Women's Hockey at Winter Olympics
A selective critical checklist of notable Wednesday TV:
Waco (10/9c, Paramount Network): This taut docudrama miniseries, about the ill-fated 1993 siege of the Branch Davidian cult compound in Texas, has sustained a fatalistic intensity throughout the back-and-forth between the delusional, manipulative David Koresh (Taylor Kitsch) and lead FBI hostage-crisis negotiator Gary Noesner (Michael Shannon). Knowing how it will all end doesn't lessen one's fascination with life inside the doomed compound, as authorities debate tactics on the outside, where loved ones nervously wait and hope for a peaceful resolution to the standoff. In the penultimate episode, the stakes get even higher when the FBI's tactical division, seeking any path to surrender, begins playing psy-ops mind games with Koresh's exhausted and starving followers.
The Amazing Race (8/7c, CBS): Seems we just got started, but with one more night of back-to-back episodes, the finish line beckons after 10 countries, 21 cities and more than 29,000 miles. The four remaining teams race through Hong Kong en route to San Francisco, where the winning team will collect $1 million. Let's hope if and when CBS stages another Race, it won't be upstaged by an event like the Winter Olympics. Is that any way to treat an Emmy winner?
Winter Olympics (10:45/9:45c, NBCSN): Most nights of the Olympics, we highlight the prime-time package on the NBC mothership. But the marquee event most likely to make headlines the next morning is the championship game in Women's Hockey between returning champion Canada and the arch-rival USA team, which lost four years ago to their northern neighbors in overtime.
Inside Wednesday TV: PBS's Nature series introduces viewers to Sudan, The Last Rhino (8/7c, check local listings at pbs.org). Now 43 years old and half-blind, Sudan is the very last male Northern White Rhinoceros, captured as a baby and sent to a zoo in the former Czechoslovakia, now living with the last two female rhinos of his kind in a conservancy in Kenya while scientists try to preserve the nearly extinct species. … Assuming that the Grammys didn't satisfy the craving for music awards shows this month, AXS TV imports The BRIT Awards 2018 (9/8c), airing just hours after the U.K. telecast. Comic Jack Whitehall hosts from London's O2 Arena, with scheduled performances by The Foo Fighters, Justin Timberlake, Rita Ora, Sam Smith and multiple nominee Ed Sheeran. … We think of it as the City of Brotherly Love, but Investigation Discovery is dubbing Philadelphia Homicide City (10/9c) in a new true-crime series that looks back at notorious cases with the help of veteran homicide detectives, reporters and victims' families.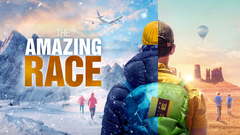 Powered by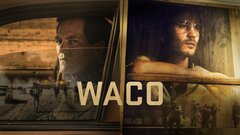 Waco
where to stream
Powered by