Neil Patrick Harris May Star in Netflix's 'A Series of Unfortunate Events'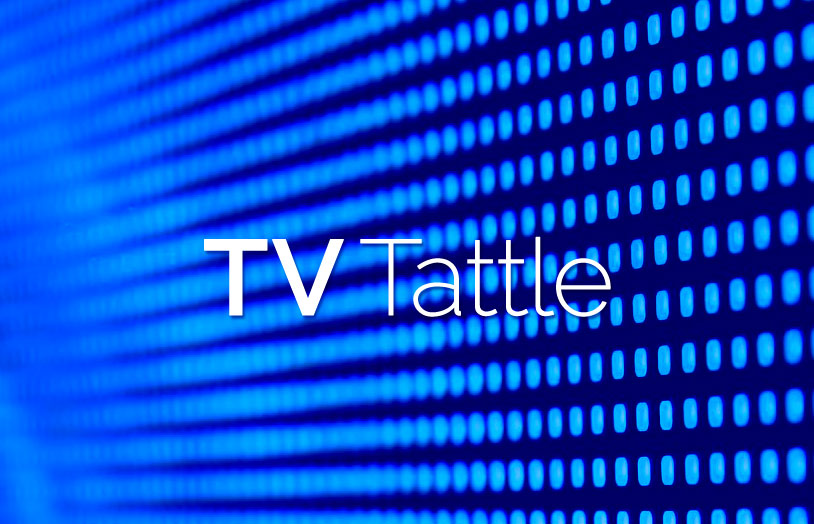 The How I Met Your Mother alum is in talks to return to series TV to play Count Olaf in a live-action adaptation of Lemony Snicket best-selling children's book.
"The way we're thinking about bringing him back — if he does come back — is really exciting to me personally," says exec producer Howard Gordon.
Expect Jamie Lee Curtis to be back, along with Lea Michele.
Viewers won't learn immediately what happened after the midseason finale shocker.
Viewers of the Netflix docuseries, says Bronwen Dickey, "only feel as though they are deciding for themselves. In truth, the conclusions were set up for them long ago. Editing almost 700 hours of material into a taut 10-hour narrative for prime time (roughly 1.4 percent of the footage) necessitates abundant manipulation, but with no narrator at the helm, you are simply less aware of being manipulated. That is its own form of myopia—the tunnel vision of television, as it were—and it brings with it its own set of perils. We are being encouraged to make sweeping decisions based on minimal information—precisely the sort of rush to judgment that Making a Murderer indicts." PLUS: Nancy Grace declares war on Making a Murderer, and Steven Avery's attorneys aren't convinced of his innocence or guilt.
Watch Olivia get rid of her iconic white hat.
Many viewers may not have heard of the Amazon series when it nabbed two Golden Globes this week, but the NY Times reports that "the show has been the talk of symphony halls, conservatory corridors and orchestra pits, mostly because it is based on the 2005 memoir written by Blair Tindall, a former New York City freelance oboist whom many musicians know or have heard."
The Sex and the City creator says he wasn't involved with the HBO comedy's final episodes, "but I think the show ultimately betrayed what it was about, which was that women don't ultimately find happiness from marriage. Not that they can't. But the show initially was going off script from the romantic comedies that had come before it. That's what had made women so attached." PLUS: Starr recalls firing Amy Adams from his 2000 WB comedy Grosse Pointe.
Some potentially controversial content will stay intact, including Rizzo's pregnancy scare. PLUS: Go behind the scenes of Grease Live, a cast recording album will be released on the night of the premiere, and two Grease movie stars will appear in the live musical.
The CW musical drama's portrayal of romantic rivalry between women seems stuck in the past for such an innovative series.
As Sarah Seltzer notes, the "two iconic characters with sunny auras and relatively straightforward histories are about to be reimagined in the context of today's dark, morally ambiguous antiheroes."
"The days are sunnier," says Kevin Fallon. "The air is sweeter. The clouds are much further away.The sprawling cast of characters has been streamlined. (So much Elmo.) Those familiar brownstones are spiffier. There's a compost bin in the community garden for Oscar to pop in and out of, and there's a sign advertising free WiFi next to Big Bird's new bird nest. Sure, Sesame Street has been gentrified, but it hasn't lost its charms. How you get to Sesame Street might be different, but the destination? As familiar as ever." PLUS: The new block is so clean you can eat off the pavement, and Sesame fits right in on the network of Game of Thrones and Girls.
The True Blood alum also says she'll again reunite with husband Michael Emerson on Person of Interest.
The Friends alum stars in Top Gear: The Races, airing Monday. PLUS: Matthew Perry takes the Friends Apartment Quiz.
The best-selling food writer and the famed documentarian are teaming on a four-episode series delving into the four physical elements used in cooking: fire, water, air and earth.
Saved by the Bell alum Dustin Diamond is now behind bars for stabbing a man at a Wisconsin bar.
Michael Weston plays Houdini and Stephen Mangan takes on the role of Sherlock Holmes author Sir Arthur Conan Doyle for the Fox limited series.
But unlike Downton's focus on characters confronting changes taking place across England, the Civil War drama focuses on characters already in transition. PLUS: It's a knockoff of The Knick without the edge, and it's perfectly suited for aficionados of period pieces.
The TBS comedy from Steve and Nancy Carell "isn't going to receive any special commendations for originality," says Erik Adams. "This type of comedy has been done in this setting before, so updating the technology or building a blue-tinted lab for Vermeulen and recurring player Alfred Molina is the least the Carells and crew could do. But the hits-to-miss ratio is weighted in Angie Tribeca's favor, thanks in large part to the cast's go-for-broke energy and a roster of guests…tuned into the show's looney wavelength." PLUS: The 25-hour binge-a-thon is both unnecessary and perfect, how many people are actually going to spot L.A.'s mayor?, it's Naked Gun for the next generation, either you're going to find it hilarious or not funny at all, how Rashida Jones ended up playing Angie, and viewers of the binge-a-thon will encounter sponsors but no traditional commercials.
In other words, Billions fits right in on Showtime, says Willa Paskin. Get Damian Lewis, Paul Giamatti, Maggie Siff and Malin Akerman on one show, she says, "start throwing around billions of dollars, mansions in the Hamptons, S&M, corporate takeovers, legal intrigue, and boldface names, and you've got something pretty enticing: the Page Six of TV shows." PLUS: Billions is the perfect example of "TV drama Stockholm Syndrome," it's a shiny New York soap opera that won't turn off people who are afraid of math, Billions isn't purposefully camp enough to inspire love, but it does seem eager to irritate, even the S&M scenes feel good, and all about Giamatti's shocking opening scene.