Disney Channel Rebooting 'Kim Possible' With a Live-Action Movie
Call her, beep her, if you want to reach her, because Kim Possible is sticking around with an all-new, live-action movie for the Disney Channel.
The Disney Channel Original Movie franchise—which spawned memorable hits like High School Musical, Halloweentown, and The Cheetah Girls—returns with this project, will bring back a beloved character and introduce her to the "real world."
The original animated series premiered 16 years ago in 2002 and ran through 2007. During the show's run there were more than 80 episodes, and even a couple of animated movies. Kim Possible profiled a regular high school student and her secret double life as a crime-fighting tough girl.
Of course, Kim Possible wouldn't have been the same without Kim's clutzy best friend, Ron Stoppable, his naked mole rat Rufus, and Wade—the original IT guy—who sent her info on the latest "sitch." The main villains also won the hearts of viewers, as Kim regularly squared off against Dr. Drakken and Shego.
See Also
'Andi Mack' begins its second season Oct. 27.
Disney has also announced that they're in the process of casting the live action version. While it would be wishful thinking to have the original voice actors play their characters, all of them—Christy Carlson Romano, Will Friedle—are too old now to pass as high school students.
There are plenty of potential Kims on the network, including stars of the channel's popular series like possible contenders Peyton List, Dove Cameron, and Jenna Ortega. Or, may we suggest the star of Disney Channel's latest original movie Zombies, Meg Donnelly (American Housewife)? Her resemblance to the animated Kim is nearly uncanny.
We imagine Disney will keep as true to the original as possible, since the creators of the series, Mark McCorkle and Robert Schooley, have written the script for the live-action version. Either way, after a 10 year hiatus, Kim Possible warrants a warm welcome back.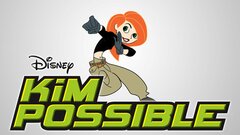 Powered by