'Days of Our Lives': Deidre Hall and Tyler Christopher on What's Next in Salem (VIDEO)
For a little while last year, it looked like the "sands through the hourglass" of NBC's long-running daytime drama Days of Our Lives may have been finally starting to run out. Storylines were stalling, and even the actors on the show were looking confused and bored with the direction things were going.
But last fall, the serial showed great signs of life, and has since been rejuvenated over the past few months due to new head writer Ron Carlivati making the goings-on in Salem watchable again.
While the show is currently preoccupied with the murder of Andre DiMera (Thaao Penghlis) and the paternity of Lani's (Sal Stowers) baby, a new arrival in Salem in the form of Stefan O. DiMera (played by daytime fave Tyler Christopher) has also been shaking up everything and everyone. In fact, Stefan has his eyes set on Abigail DiMera (Marci Miller), and that storyline (trust me) is just getting started!
And then there's Marlena (Deidre Hall), who is so pleased that her grandson, Will (Chandler Massey), is back in the fold, even if his memory is still in need of some refreshing. And, since nothing gets by Dr. Evans, she's starting to notice something is off about her husband, John (Drake Hogestyn), who has been slowly poisoning his best buddy, Steve "Patch" Johnson (Stephen Nichols) for reasons we don't know yet.
So, with a shot in the arm in terms of creativity injected into the show, we wondered how the actors feel about Carlivati taking the reins—and, last but not least, whether Christopher see Stefan as a villain.
Hall and Christopher talked about all that and more when they stopped by the TV Guide Magazine suite at the Television Critics Association press tour last month.
Days of Our Lives, weekdays on NBC.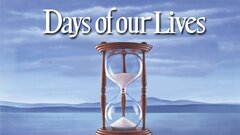 Powered by