The Devil Made Her Do It: Deidre Hall Picks Her Most Memorable Days of Our Lives Scene
Why wait to celebrate? NBC's Days of Our Lives will hit the 50th anniversary mark on Nov. 8 but we're starting the lovefest now by letting the soap's greatest stars pick their favorite, most memorable moment, complete with a classic clip. First up is the Queen, herself, Deidre Hall. Her top choice? A scene from January 1995, in which her Satan-possessed character, Dr. Marlena Evans, sets fire to St. Luke's Church.
[jwplatform ji1M6eDY]
People might think I picked this scene because the Satan storyline was so incredibly memorable — and it was — but I have a much more personal reason," says Hall. "We shot the fire on the day my son, Tully, was born. Just hours before we were supposed to start the scene, his surrogate mother called me and said, 'I'm in labor!' I ran to [executive producer] Tom Langan and said, 'I know you got a church to burn, but I got a baby to birth! How soon can we get this done?'"
Langan quickly rejiggered the shooting schedule, hoping to capture the inferno in one take. "It was epic," Hall recalls. "We had the fire marshals there, extinguishers at the ready, and everyone but me and the minimal crew were ordered off the stage. So the church goes up in flames, I stand there with my arms spread out in triumph, enjoying the evil glory of it all, and the whole time I'm listening so hard for Tom to say, 'We have it.' I'm, like, 'Tom, please say it, please say it! And finally he does. 'We have it!' And, without missing a beat, I leaped over everything in the way, ran to my dressing room, grabbed my bag, and headed off to the hospital in my fire-retardant clothes. And, yes, I got there in time for the birth of my son. A happy ending!"
No soap storyline ever topped Marlena's possession for sheer audaciousness — before or since. "It was a spectacular time for our show and it kicked off a new era in daytime," Halls says. "Thousands upon thousands of young people were flocking to Days and loved it. [Head writer] Jim Reilly, who was a deeply religious man, was burning down Christmas trees and making Marlena levitate on Christmas Eve, which was the craziest scene of all. I'm still not allowed to say how it was done because I signed a nondisclosure agreement, but I did levitate. That wasn't fancy camera work. It wasn't done by computer like they do now. It was a real stunt."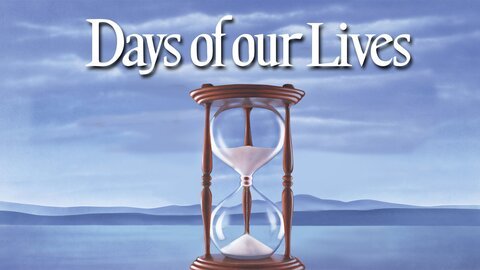 Powered by