Natalee Holloway's Mom Files $35 Million Lawsuit Over TV Series About Her Daughter
Elizabeth 'Beth' Holloway, the mother of Natalee Halloway—who disappeared in Aruba in 2005 during a class trip—has filed a $35 million lawsuit against Oxygen Media. She is claiming the network's series, The Disappearance of Natalee Holloway, was a "farce" and a "hoax" and she was purposefully lied to.
The suit, filed on February 2 in Alabama, says the network coerced her in order to obtain her DNA. Holloway claims people associated with the making of the six-part docuseries (which aired in 2017) told her they discovered what they thought were Natalee's remains in Aruba. To confirm it was indeed the 18-year-old, the show said they needed her mother's DNA, so Holloway provided a saliva sample. But the remains turned out not to be Natalee's.
See Also
She mysteriously drowned 36 years ago.
In a wild discovery, only one bone out of the four were found to actually be human. Holloway claims Oxygen knowingly lied to her, and that she would never have given her DNA to the network if she'd known the truth about the series.
The legal documents also allege that Oxygen "made the knowingly false declaration that they had discovered how Natalee died, where she was buried, that her body was exhumed five years after her death, and that her remains were then desecrated."
"In truth, despite their representations to [Beth Holloway], in the Series, and in the media, Defendants [Oxygen] knew prior to filming their Series that they would not find Natalee because the Series was pre-conceived and was not a real-time investigation discovering new facts," the lawsuit states.
Holloway says she's embarrassed and distraught because they raised her hopes of finally finding out what happened to her daughter.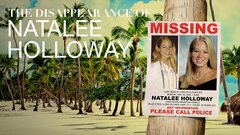 Powered by