What's On: 'Black Lightning,' 'The Middle,' 'This Is Us,' Great Guests on 'Boat' and 'Vegas'
A selective critical checklist of notable Tuesday TV:
Black Lightning (9/8c, The CW): While many would argue with good reason that there are too many comic-book superhero fantasies on TV, Black Lightning quickly separates itself from the pack by grounding itself not just in the harsh realities of urban life but in the ambiguities of taking action at the risk of self and family. Jefferson Pierce (a solid Cress Williams), who hung up his flashy suit years ago and quelled his powers to raise a family, insists, "I have saved more lives as a principal that I ever would have as Black Lightning," and he almost believes it. But when a wave of gang violence threatens the safe zone of his beloved school and the inner sanctum of his family, Jefferson wonders if he may have in fact abandoned his community. And when Jefferson gets angry, sparks literally fly, as Black Lightning has the ability to harness electricity to zap evildoers, albeit at great bodily cost. Unlike many of his peers in The CW's DC Comics so-called Arrowverse, Jefferson projects an authentic emotional maturity, a man among boys and supergirls. DC's Black Lightning (not to be confused with Marvel's Black Lightning, coming soon to a theater near you) may sound like campy blaxploitation, but it's no joke.
The Middle (8/7c, ABC): Who ya gonna call when you're facing a midlife crisis? Hippy-dippy Reverend TimTom (Paul Hipp), that's who. At least that's Frankie's (Patricia Heaton) path to find something to get passionate about in what she sees as "life's third act"—another acknowledgment that this wonderful family sitcom is in its countdown to the end. Another era may be over soon when Mike (Neil Flynn) orders a squabbling Sue (Eden Sher) and Brick (Atticus Shaffer) to once and for all fix the gaping hole in the wall between their adjoining bedrooms.
This Is Us (9/8c, NBC): Like Frankie, Randall (Emmy and Golden Globe winner Sterling K. Brown) is seeking his bliss, something to get "the juices flowing," he tells his impatient wife Beth (Susan Kelechi Watson). In a terrific episode reminding us of the series' strengths, long on character development and connections while mostly shirking contrived conflict, Randall chases a puzzle from late father William's past—the stray cat named Clooney provides a touching metaphor. On another homefront, Kevin (Justin Hartley) tries to fit in post-rehab with Rebecca (Mandy Moore) and second husband Miguel (Jon Huertas), who even he agrees is a poor substitute for Jack (Milo Ventimiglia).
Inside Tuesday TV: Tig Notaro (One Mississippi) makes an unexpected sitcom guest appearance on ABC's Fresh Off the Boat (8:30/7:30) as a tough seventh-grade English teacher who neither Evan (Ian Chen) or Emery (Forrest Wheeler) can charm. … The best episode to date of Fox's earthbound sitcom LA to Vegas (9/8c) brings Captain Dave (Dylan McDermot) face to face with his nemesis, Captain Steve (Dermot Mulroney), who takes over Dave's low-rent route while he's out of commission. … Another topical episode of ABC's black-ish (9/8c) puts Dre (Anthony Anderson) in charge of a campaign promoting "The Talk," the conversation black parents must have with their kids to prepare them for the racial bias they're bound to encounter in the world at large. … PBS's American Experience reveals the mostly forgotten history of "The Wizard of Tuxedo Park" (9/8c, check local listings at pbs.org), otherwise known as Alfred Lee Loomis, a Wall Street tycoon who nurtured scientists developing radar technology that would change the course of World War II. … Tyler Perry spins off his House of Payne sitcom in The Paynes (10/9c, OWN), with Cassi Davis and LaVan Davis returning as Ella and Curtis Payne, now trying to enjoy retirement. Jackée Harry co-stars. … So You Think You Can Dance's Cat Deeley hosts Lifetime's aspirational new reality series This Time Next Year (10/9c), which follows people over an entire year's journey as they seek to make significant changes in their lives, from walking again after a car accident to becoming a bodybuilder. Expect emotional reveals throughout the season.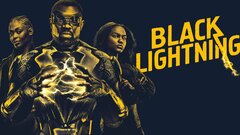 Powered by