5 Times Tonya Harding Was Spoofed on TV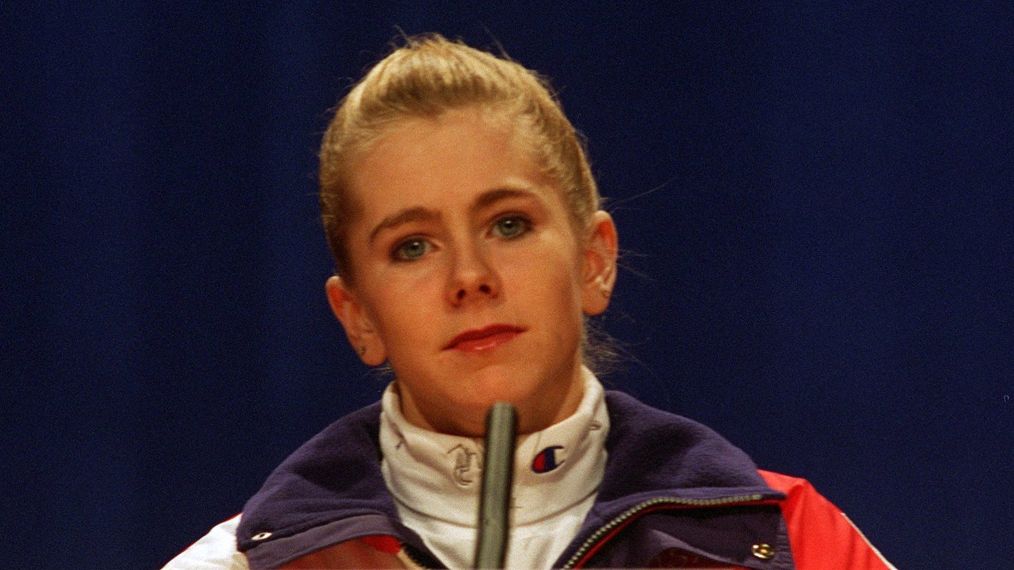 Nearly 24 years after she scandalized the skating world, Tonya Harding is back in the public consciousness once again.
From the Golden Globe-winning biopic I, Tonya—featuring Margot Robbie as a sympathetic Harding—to the former Olympian's controversial interviews with The New York Times and Piers Morgan, she's all anyone can talk about these days.
See Also
'The Office's' possible revival is keeping fans' hopes alive for other comedy favorites.
This is the first time since the athlete's conviction and ejection from the skating world—for allegedly arranging an attack on fellow skater Nancy Kerrigan—that the conversation around her has been somewhat positive.
In fact, the now-47-year-old has almost always been the butt of the joke in pop culture. Scroll down for TV's take on Harding, and tune in for her side of the story on ABC tonight.
Truth and Lies: The Tonya Harding Story, Thursday, Jan. 11, 9/8c, ABC
Spunk: The Tonya Harding Story (1993)
This 5-minute short aired on Comedy Central during the 1994 Olympics. It featured Family Ties star Tina Yothers as a misunderstood and "spunky" Tonya Harding. The spoof also posits that Nancy Kerrigan was the mastermind by the attack, all so she could get herself in the headlines.
Thin Thin Ice: The Tonya Harding Story (1994)
This zany short skit came courtesy of Late Night with Conan O'Brien. O'Brien shows up in the role of Tonya's ex-husband, Jeff Gillooly, while sidekick Andy Richter is "bodyguard" Shawn Eckardt.
Saturday Night Live (1994)
When Nancy Kerrigan hosted SNL, the sketch comedy show couldn't resist having some fun with her monologue—but instead of asking her about the scandal, they had audience members ask for skating maneuvers. Among those asking questions? Tonya Harding (Melanie Hutsell), Jeff Gillooly (Rob Schneider) and Shawn Eckhardt (Chris Farley).
Seinfeld "The Understudy" (1995)
In this famous episode of the long-running sitcom, George (Jason Alexander) and Jerry (Jerry Seinfeld) are accused of pulling a "Gillooly" and roughing up Bette Midler to help Jerry's understudy girlfriend get the lead part in a musical. At one point, Jerry's girlfriend even has issues with the laces in her boot and tearfully asks that she be allowed to start over. Sound familiar?
National Lampoon's Attack of the 5 Ft. 2 In. Women (1994)
Comedian and actress Julie Brown took on Tonya in this TV double feature, which also parodies the John and Lorena Bobbitt incident. What a combo!