'The X-Files' Episode 2: Watch the Action-Packed Opening Scene From 'This' (VIDEO)
Mulder (David Duchovny) and Scully (Gillian Anderson) are the heroes 2018 needs.
The action all goes down in Wednesday's second episode of The X-Files Season 11, titled "This." The dynamic duo are relaxing at home when they're hit with a double whammy: a call from their presumed-dead friend Langly and a trio of men looking to take them out. Mayhem ensues (which you can watch in the exclusive clip below), and, well, it's pretty bad ass.
See Also
Chris Carter, Mitch Pileggi and William B. Davis break down the shocking 'My Struggle III' reveals.
"When I read it, it was like, 'Here we go,'" The X-Files star Mitch Pileggi (Skinner) teases. "The banter between Mulder and Scully [later in the episode] is old-school Mulder and Scully."
You don't even have to wait for the episode to air to get a taste of this heart-stopping hour. Watch the opening three-plus minutes of the newest The X-Files now!
The X-Files, Wednesdays, 8/7c, Fox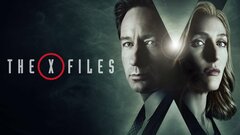 Powered by