What's On: Bob Hope on 'American Masters,' a new season of 'Black Mirror,' 'SMILF' finale, Mariah Carey and other New Year's Eve TV highlights (Dave Chappelle!)
American Masters: This Is Bob Hope (Friday, 9/8c, PBS, check local listings at pbs.org): The memories linger on, for which we're thankful, and the great American Masters series aims to reclaim Bob Hope's comedic legacy for a new generation, reminding us of his many decades as Hollywood's favorite jokester (including at 14 Oscar ceremonies) and his renown beyond movie and TV stardom for entertaining troops during wartime around the world. Billy Crystal narrates from Hope's writings, and among those singing his praises: Conan O'Brien, Chevy Chase, Tom Selleck and Brooke Shields (who traveled on some of his USO tours). The two-hour profile doesn't ignore his darker side, though the focus is on the entertainer who gave millions hope through laughter.
Black Mirror (Friday, Netflix): Six binge-worthy new episodes in the latest season of Charlie Brooker's brilliant sci-fi anthology of cautionary fables in a high-tech future. The highlight: "USS Callister," a sinister Star Trek parody like no other, with Jesse Plemons going full Shatner as the smug captain of a vintage '60s-era spaceship, and Cristin Milioti as a new recruit who'd go to any lengths to get off the ship. Also memorable: "Metalhead," Black Mirror's first black-and-white episode, a relentless robot chase thriller that at times recalls early Terminator and even the classic 1970s Trilogy of Terror.
SMILF (Sunday, 10/9c, Showtime): With a wry shout-out to Woody Allen ("the heart wants what it wants"), the fearless Frankie Shaw writes and directs the first-season finale of her raw, raunchy comedy, confronting the childhood trauma of Bridgette's (Shaw) sexual abuse by her long-absent father. These memories are rekindled when she is matched with her dad on her inaugural tour of Tinder. As she spirals at work and at home, dealing with a bad haircut and an ex (Miguel Gomez) who may be leaving rehab too soon, Frankie seeks solace from her bipolar mom Tutu (Rosie O'Donnell in a remarkable supporting performance), who's distracted by packing for a cruise only she seems excited about. Frankie's journey isn't always an easy one, but SMILF is well worth the effort.
Dick Clark's New Year's Rockin' Eve With Ryan Seacrest 2018 (Sunday, 8/7c, ABC): The festivities begin in prime time, but the main event will happen closer to the ball drop at midnight/ET. And while there are many options for viewing if that's how you tend to bring in 2018, ABC shoots to the top of the must-see pack with the announcement that Mariah Carey will appear to atone for last year's debacle, "which we can all agree … didn't go exactly as planned," she and the show deadpanned in a statement. She joins a Times Square roster including Nick Jonas, Sugarland and Camila Cabello, with Seacrest hosting alongside Jenny McCarthy. Among other ABC highlights: Britney Spears performs from Las Vegas; the Los Angeles party, hosted by Ciara, features Kelly Clarkson, Florida Georgia Line, Shawn Mendes, Charlie Puth, Hailee Steinfeld; and Lucy Hale presides in New Orleans, with Imagine Dragons among the headliners.
Elsewhere: Anderson Cooper pals around on CNN with Bravo's Andy Cohen, replacing the fired Kathy Griffin. … Fox's New Year's Eve With Steve Harvey: Live From Times Square (8/7c) includes performances from Celine Dion, Maroon 5, Zac Brown Band, Backstreet Boys, Andra Day, Flo Rida, and Neil Diamond leading what's being billed as "the world's largest sing-along." … On a somewhat more refined plane, PBS's Live From Lincoln Center presents New York Philharmonic New Year's Eve: Bernstein on Broadway (9/8c, check local listings at pbs.org), hosted by Audra McDonald. The orchestra, conducted by Bramwell Tovey, performs highlights from classic scores including On the Town, West Side Story, Wonderful Town and Candice, with Broadway luminaries Annaleigh Ashford, Aaron Tveit, Laura Osnes and Christopher Jackson give voice to Bernstein's luminous standards.
Last Laugh: In a late-year gift, Netflix announced that its highly anticipated New Year's Eve comedy special with Dave Chappelle would not be a solo act. Now there are two Dave Chappelle comedy specials set for streaming on Sunday: the politically charged Dave Chappelle: Equanimity, filmed in September at the Warner Theater in Washington, D.C.; now joined by the recent Dave Chappelle: The Bird Revelation, recorded last month at L.A.'s Comedy Store.
Marathons: Too many to count, but among the most significant any given year is Syfy's inevitable visit to The Twilight Zone (starts Sunday, 4 am/3c), with 48 hours of classic episodes introduced by Rod Serling. … FXX opens a Simpsons marathon with The Simpsons Movie (Sunday, 6 pm/5c), followed by 10 hours of the animated hit's best. … AMC marks the 10th anniversary of its breakout hit Breaking Bad with a marathon of the first two seasons starting Sunday at 2 pm/1c. All seasons will air consecutively on Saturdays and Sundays through January. … Film buffs may prefer to celebrate with Nick and Nora Charles in TCM's marathon of six movies in The Thin Man series (starting with the first, and best, from 1934, Sunday at 8/7c). William Powell and Myrna Loy define urbane wit as they solve murders between martinis. Can't think of a better way to toast having survived 2017.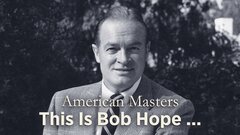 Powered by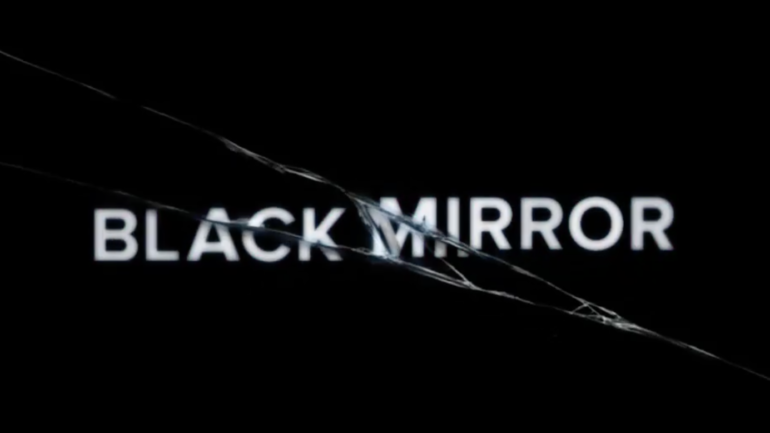 Powered by