What's On: Laura Petrie in Color, the 'Christmas Story' Marathon and More Holiday Movies
The Dick Van Dyke Show—Now in Living Color! (Friday, 9/8c, CBS): The tradition started with I Love Lucy, and at 8/7c, there are colorized vintage episodes of that classic sitcom to savor, but this year, the shows not to miss are two colorized episodes of the 1960s gem that launched the career of Mary Tyler Moore as Laura Petrie. Dick Van Dyke Show creator Carl Reiner selected these episodes to spotlight the legend who passed away this year. In the first, 1961's "My Blonde-Haired Brunette," Laura dyes her hair blonde to rekindle the romance with Rob (Van Dyke), but as usual, things don't go as planned. In the second, 1964's "October Eve," Reiner moonlights from his recurring role as Alan Brady to play an artist who paints a portrait of Laura that, when unveiled, is more revealing than anyone expects. They don't make them like this anymore.
A Christmas Story (Sunday, 8/7c, TBS and TNT): Sometimes there's just no topping the original. Whatever you thought of Fox's ambitious live musical adaptation last weekend, it only whetted the appetite for another viewing of the nostalgic 1983 family comedy based on Jean Shepherd's whimsical writings. Peter Billingsley stars as 9-year-old Ralphie, who wants that doggone Red Ryder air rifle for Christmas more than anything. Hilarity ensues. And you'll get plenty of chances to watch, because as tradition dictates, the movie repeats every two hours for 24 hours straight. Merry Christmas!
More Christmas Movies: Turner Classic Movies presents two holiday favorites featuring Barbara Stanwyck in a Friday double bill: 1945's Christmas in Connecticut (8/7c), in which Stanwyck is an inept Martha Stewart type who must prepare a holiday welcome for a war hero (Dennis Morgan); and 1940's Remember the Night (10/9c), pairing Stanwyck with Fred MacMurray, who's a prosecutor taking pity on a female shoplifter during Christmas court recess.
More contemporary cornball fare is found, as usual, on Hallmark, including Rocky Mountain Christmas (Friday, 9/8c, Hallmark Movies & Mysteries), about a movie star (Kristoffer Polaha) who rides into romance on a Colorado dude ranch; Hallmark's Christmas Getaway (Saturday, 8/7c), set at a mountain resort where a reservation mix-up pairs a single travel writer (Bridget Regan) with a widowed father (Travis Van Winkle).
Inside Weekend TV: Nine new episodes of Netflix's Fuller House (Friday) bring back that "TGIF" vibe. … For action/fantasy fans, Netflix premieres the feature film Bright (Friday), starring Will Smith and Joel Edgerton as LAPD cops taking on orcs and a villainous elf (Noomi Rapace). … ABC's 20/20 shamelessly exploits the network's biggest new fall hit with an edition titled "The Good Doctors: Brilliance and Bravery" (Friday, 10/9c), profiling doctors with disabilities. The Good Doctor's Freddie Highmore, who's only pretending to play a savant surgical resident with autism, is interviewed as well. … For Christmas Eve, we can once again watch Clarence (Henry Travers) earn his wings as James Stewart learns It's a Wonderful Life (Sunday, 8/7c, NBC) in Frank Capra's 1946 masterpiece.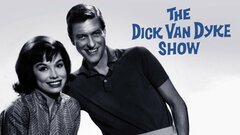 Powered by