'General Hospital' Villains Constance Towers and James Franco Team Up on Hulu's JFK Drama '11.22.63'
They never shared the screen—much less supervillain tips—on ABC's General Hospital but Constance Towers and James Franco are converging awesomely in the upcoming Hulu miniseries 11.22.63. Based on the bestselling novel by Stephen King, the mini stars Franco as modern-day English teacher Jake Epping who travels through a time portal to the early 1960s where he hopes to stop the assassination of President John F. Kennedy. (Appropriately, Hulu has set the streaming date for Presidents Day—Monday, February 15.) To reveal Towers' role in 11.22.63 would spoil a major plot twist, so we won't. But we still had lots to dish about with the actress—from her sexy encounter with Franco and all those JFK conspiracy theories to the fate of her GH character, Helena Cassadine.
How is it that you and Franco never collided at GH? Such a missed opportunity!
What fun that would have been! [Laughs] Leave it to Stephen King to bring us together! All my scenes in 11.22.63 are with James, so it was wonderful to finally connect. Even though GH never wrote a story for our characters [Franco played a serial killer/performance artist also known as Franco], James knew we had the soap in common and he right away asked me, "What is Helena doing now?" And of course I had to say, "She's dead. Again!" [Laughs]
Both characters have died and come back—many times in Helena's case.
I'll never forget the time she went over a cliff and was killed but then miraculously returned and one of the characters asked her, "How can you be back?" And she explained it away by saying, "One mighty burst of adrenalin." And then we moved on. Quickly. No further explanation given! It was so much fun talking soaps with James. He really enjoyed his time at GH. Nothing is unusual or off-limits for him. He's not just centered on being a movie star. Everything for him is an adventure, an opportunity, and I so admire that. He was so delightful!
You sound surprised.
Well, I didn't know what the heck to expect, especially after that crazy movie he did about Kim Jong-un and North Korea. But I was so impressed. Such a professional! He knew exactly what he was doing at all times, had his lines down perfectly—and he's in every scene of the [eight-and-a-half hour] miniseries. He was always there when he was needed for those over-the-shoulder shots when the camera is on your costar. A lot of big movie actors aren't willing to do that, but James was right there for everything. He has a wonderfully mysterious quality, just like the great movie stars of old Hollywood.
Hmmm…sounds like somebody has a crush.
The script called for James to dance with me, and when he looks at you with those eyes and flashes that smile, he sort of undresses you.
Ms. Towers, please! We're blushing.
[Laughs] I didn't tell that to my husband, of course! [Towers is married to former actor John Gavin, who starred in the classic films Psycho and Spartacus].
Are you hip to Hulu and streaming and all that new-age stuff?
I have no idea what that is, so I don't know if I'll ever be able to see this project! Someone will have to sit me down and school me. I keep hearing about streaming and about clouds and all of that. [Laughs] But I'm in the clouds when it comes to all the new technology.
You are one of the few stars of 11.22.63 who was alive when JFK was assassinated. The plot plays heavily on the many conspiracy theories surrounding his murder. Do you buy into the theory that Lee Harvey Oswald did not act alone?
I was very caught up in all of that at the time and for several years after. There have been so many books on the subject, and then Oliver Stone's JFK movie. It's hard to shake the feeling that there were indeed more people involved than just Oswald. There was talk of the Mafia and the C.I.A. being involved. And so many people connected with the assassination later died under strange and suspicious circumstances. There was a lot of smoke around that whole event, and where there's smoke…
Are you a Stephen King fan?
Oh, yes! His books are so intriguing and to have him closely involved in 11.22.63 was terrific. The production team was in constant contact with him if there was ever a question about anything. He was so accessible. I even get to read an original poem of his. In the book 11/22/63, he used a piece by the poet Mary Roach, but she doesn't want her work used in films or television, so King wrote something himself, and it's beautiful. I love that he ponders the idea of going back and trying to stop the assassination. If JFK had not been killed, how different would our country and our world be today? It's one of the great What Ifs.
Speaking of What Ifs, do you really believe Helena Cassadine died a few weeks back? What if she faked her demise?
There were things said in those final scenes that suggested she may be up to something, and then there were the knowing looks between her and Nikolas. Tyler Christopher and I weren't just adlibbing those looks. They were in the script. We were actually given that direction. So who can say? Helena is so smart. I can see her taking some sort of serum that would make her appear dead. She's the queen of antidotes. She has an antidote for everything. So, if they choose to bring her back, it's certainly all set up for them.
So no one at GH said anything about this on your "last" day? If your character was dead dead, wouldn't the execs have told you?
I would think they might have said "Goodbye. It's been nice. There's the door!" But nothing. Even when they shot Helena through the chest and made a big bloody hole in her heart—ruining a perfectly beautiful designer jacket, by the way!—people on the set were saying, "Don't worry. We're going to find a way to bring you back." But this time I got none of that. [Executive producer] Frank Valentini never said a word. But the fans seem to want Helena back. I keep running into people who say, "We don't believe she's dead."
Not even the peeps in Port Charles seem to believe that. When word spread through town, it was kind of like, "Oh." Robin barely reacted. The same with Laura. And Helena made their lives a living hell!
Yes, you'd think there'd be at least one, "Ding dong, the witch is dead!" A parade. Something. [Laughs] So maybe that's a hint she'll be back. There certainly are so many unanswered questions, like how Helena took Jason's memory away, and what happened to little Jake during all those missing years. Nikolas is going to need help and she knows all about ELQ business. And Helena did put a curse on Sam, which they could really have some fun with. And they've never really dealt with the fact that Helena did an O.J. and slashed the throat of Alexis's mother. So I do hope she'll be back. [Laughs] That's one of the few things I have in common with Helena. For both of us, hope springs eternal!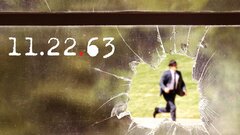 Powered by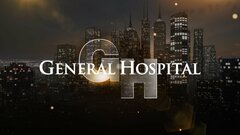 Powered by