There'll Be Scary Ghost Stories: Destination America Gifts Your Holiday Season With '12 Nights of A Haunting'
Thanks largely to Charles Dickens and his beloved classic A Christmas Carol, the Yuletide season has become known not only for gifts, merriment and peace on earth, but also for the appearance of spirits. And this holiday season, Destination America plans to have you visited by a number of ghosts, with its "12 Nights of A Haunting" programming marathon.
The network recently unveiled a scarily fun, "12 Days of Christmas"-themed promo for this marathon of episodes of A Haunting, which begins Wednesday, Dec. 20, and runs through Sunday, Dec. 31, culminating in a New Year's Day daylong marathon of Kindred Spirits episodes. Check out the promo below:
A Haunting has become a favorite series for fans of the paranormal. It showcases some of the scariest stories of supernatural activity, told through first-person accounts. Each episode profiles one family's ghostly encounters.
Kindred Spirits follows renowned paranormal investigators Amy Bruni and Adam Berry as they help real families who are tormented by supposed supernatural activity in their homes. The New Year's Day marathon will debut a new episode, "Don't Go in the Attic," at 10/9c on Jan. 1.
"12 Nights of A Haunting" airs Wednesday, Dec. 20, through Sunday, Dec. 31, on Destination America.
Kindred Spirits marathon airs all day Monday, Jan. 1, with an all-new episode airing at 10/9c.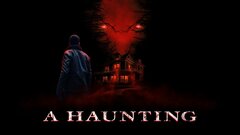 Powered by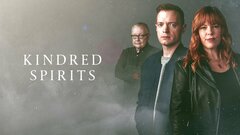 Powered by