5 (Holiday) Questions With … Dean Cain of the CW's 'The Top 12 Greatest Christmas Movies of All Time'
Dean Cain shares his love for the holiday season with viewers of The CW in a number of ways over the coming weeks, including as co-host of the festive-flick countdown The Top 12 Greatest Christmas Movies of All Time on Wednesday, Dec. 20.
Cain says, "My favorite thing about Christmas movies is they always celebrate family and goodness and coming together." Cain shares that his favorite holiday movie made the countdown, but don't expect him to reveal its identity; the lips of the former "Man of Steel" are sealed until Dec. 20.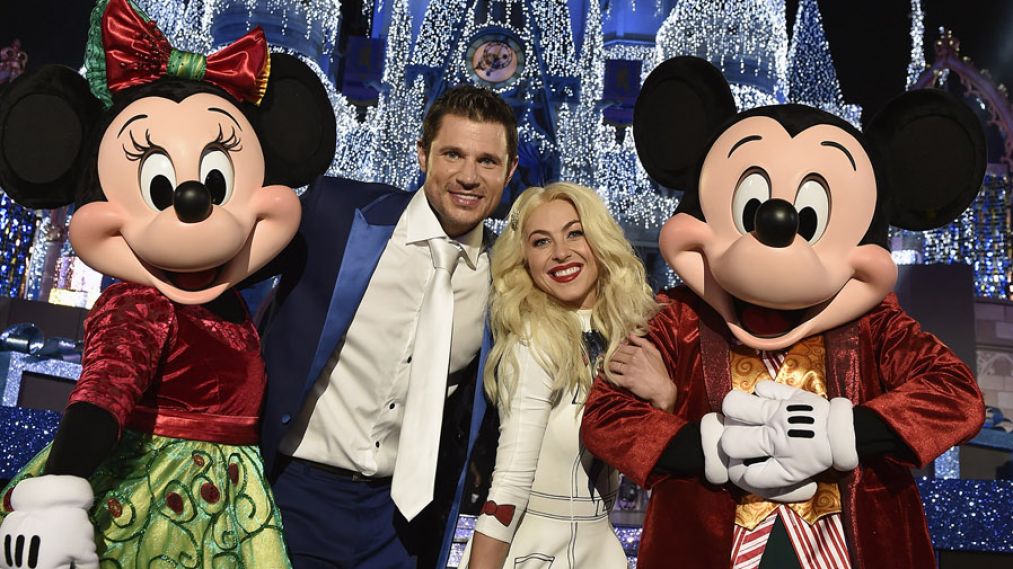 See Also
Baby, it's cold outside ... so stay indoors and warm up with these TV goodies.
You can also catch Cain hosting The CW's Dec. 15 broadcast of The 86th Annual Hollywood Christmas Paradealongside Erik Estrada, Laura McKenzie and Montel Williams, and hosting an encore presentation of The CW's Masters of Illusion: Christmas Magic on Dec. 22.
"We always say Christmas is a magical time of the year," Cain says. "Well, it's never as magical as when you're watching Masters of Illusion!"
And in celebration of the season, Cain answered a holiday-themed version of our "5 Questions."
1. What three foods are you most excited to eat this holiday season?
Mashed potatoes, turkey and more mashed potatoes.
2. Which holiday TV special was your childhood favorite?
I used to always watch all of the Rudolph the Red-Nosed Reindeer-type specials; Burl Ives would be the narrator. Those specials still hold a certain bit of nostalgia for me, so I still watch them.
3. Which Christmas carol holds a special place in your heart?
I love "Silent Night." I can't sing it, but I love listening to it when someone sings it; there's a bit of spirituality and peace that it brings to me. I really love that one tremendously. My second-favorite holiday song is "Santa Baby" because I have a personal story that I can't share. [Laughs]
4. What childhood Christmas present was your favorite?
Strangely enough, my favorite Christmas present ever was a pair of new wheels for my skateboard that I got when I was a kid. To this day I remember the joy, that sheer exhilaration at getting those new wheels. They were called "Cadillac" wheels — they were the first polyurethane wheels for skateboards — and I thought I had struck gold.
5. Why is the holiday season so important to you?
The holiday season is my favorite time of the year, because no matter what goes on for the rest of the year, it's the one time that my family always gets together. We always get together around Christmastime and we have a wonderful time together. It's more like the movie National Lampoon'sChristmas Vacation than it is a wonderfully beautiful, perfect time. It's never perfect — the family's all together and stuffed on top of each other — but it's a time to reflect on the year and its blessings and trials and tribulations. There's something special about that time of the year.
The 86th Annual Hollywood Christmas Parade, Friday, Dec. 15, 8/7c, The CW
The Top 12 Greatest Christmas Movies of All Time, Wednesday, Dec. 20 at 9/8c, The CW