David Bianculli: The Fab Four's Unsung Triumph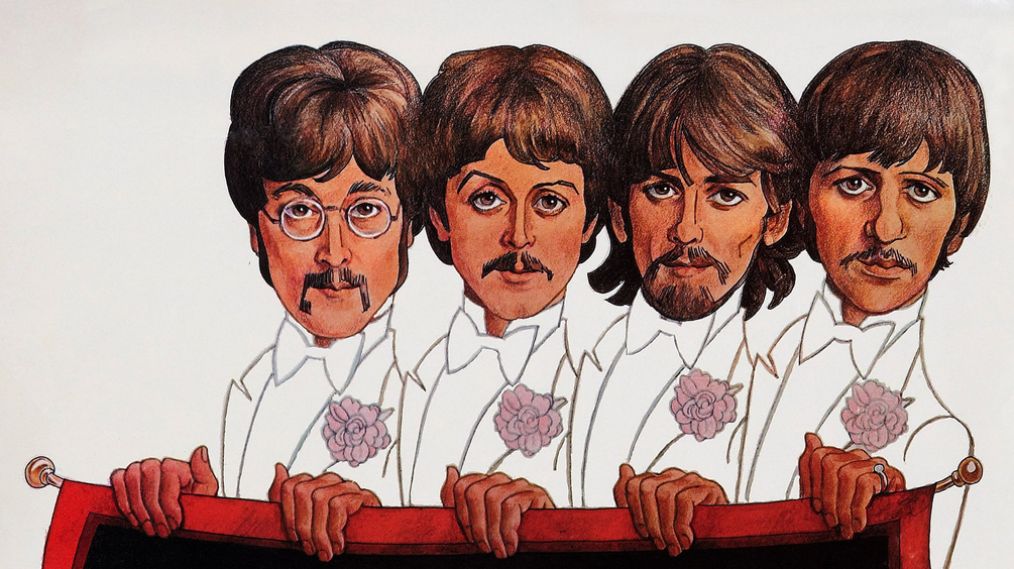 Throughout 1967, the Beatles celebrated one success after another, from the release of their game-changing Sgt. Pepper's Lonely Hearts Club Band ­album to the debut of "All You Need Is Love"—­performed live and broadcast to a global audience. But as the year drew to a close, the pop superstars unveiled what was ­perceived as their first major misstep: a TV special called Magical Mystery Tour.
Premiering in the United Kingdom on December 26, aka Boxing Day, Magical Mystery Tour was a music-filled comedy, inspired by the real-life British coaches that would ­shuttle adventurous passengers to ­undisclosed locales. For their take on it, the Beatles piled into a bus crammed with zany fictional characters to explore the countryside—with ­occasional visits to a secret laboratory populated by "four or five magicians," also played by the Fab Four.
Magical Mystery Tour was a vivid pop-art romp, containing the original title song as well as fresh tracks including "I Am the Walrus" and "Your Mother Should Know." Alas, when it debuted on BBC1, England's top-rated channel was still incapable of transmitting in color—so the psychedelic sojourn was aired, instead, in mood-killing black and white. Its intentional lack of direction, emulating the curious voyages themselves, also baffled or disappointed most critics. Robert Ottaway of the Daily Sketch dismissed it as "a witless home movie" that "scotched the myth of [the Beatles'] genius for good and all." In the U.S., it didn't even appear on national television until 2012, although it was released earlier in theaters and on video.
While MMT was widely regarded as a creative and commercial bust, I'd argue that half a century of perspective demonstrates that it's anything but. It sparkles with artistic imagination. Yes, the music is great. Beyond that, though, this was the band's first project after the death of manager Brian Epstein, and it's clear that they were cultivating a newfound defiance of rules and the establishment. The ripple effects of that shift are still being felt.
See Also
Check out these Yuletide treats.
The film's loose structure, conceived by Paul McCartney—featuring improvised dialogue and action that unfolded within a set framework and story—allowed the cast to be spontaneous decades before Larry David "pioneered" the same approach on HBO's Curb Your Enthusiasm. The musical numbers, even more so than in the ­Beatles' movies A Hard Day's Night and Help!, were self-contained early music videos, decades before MTV would popularize the genre.
That outrageous, anything-goes ­humor? It predated Monty Python's Flying Circus by two years and remains a ­modern-day staple. Think: the irreverent attitude of Saturday Night Live, or the disconnected sketches and goofy alter egos in IFC's Portlandia. With its vibrant imagery and groovy playfulness, the work was also an important precursor to the Beatles' 1968 flick Yellow Submarine, which shares many traits—not to mention a color—with Fox's surrealist hit The Simpsons. (The animated series even did a tribute to MMT with its 2004 "Margical History Tour" episode.)
So let's give MMT its due credit. Fifty years ago, the world tried to throw that quirky TV special under the bus. Time has shown us that the Beatles' 1967 odyssey was, indeed, a trip well worth taking.
David Bianculli is a TV and film professor at Rowan University, New Jersey, and appears as a critic and guest host on NPR's Fresh Air With Terry Gross.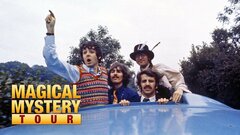 Powered by