What's Worth Watching: 'Arrow', 'Face Off', 'The Middle' and more for Wednesday, January 20
Arrow (8/9c, The CW): The search is on for the dastardly Damian Dahrk (Neal McDonough), a fitting name for an uber-antagonist in TV's darkest superhero drama. He's responsible for the attack that appeared to have critically wounded Felicity (Emily Bett Rickards) in December's midseason finale—and Oliver (Stephen Amell) is out for blood. "So you're back to dropping bodies?" wonders Capt. Lance (Paul Blackthrone), to which Oliver answers, "Just this one." Torn between duty to his fallen loved one and his crusade for justice—"It may be a vendetta, but it's not personal," our hero insists—Arrow returns in fighting form.
Face Off (9/8c, Syfy): Whimsy is the word, and the challenge, for this episode, in which the contestants are asked to find magic in everyday objects—a specialty for guest judge Paul Reubens, aka Pee-wee Herman. "Please do not go to the dark place," begs judge Ve Neill, who won a makeup Emmy for Pee-wee's Playhouse back in 1988. As usual, some of the designs work better than others, but Reubens is gentle even with the losers, saying of one of the lesser efforts, "I love the eyebrows. Not gonna marry them, but I do like them a lot." And we will never stop loving Pee-wee.
The Middle (8/7c, ABC): Frankie Heck (Patricia Heaton) can never catch a break. Her Mother's Days are almost always disasters, and her 50th birthday has floated for so long, husband Mike (Neil Flynn) is finally feeling guilty enough to enlist sons Axl (Charlie McDermott) and Brick (Atticus Shaffer) to organize a surprise party. The surprise will be if it comes to anything. Except for Modern Family, the rest of ABC's comedy lineup is new, with Adam (Sean Giambrone) auditioning for Nickelodeon's Double Dare on The Goldbergs (8:30/7:30c), with Pops (George Segal) as his partner; and on black-ish (9:30/8:30c), the Johnsons turn to their accountant to help reign in their extravagant spending.
Inside Wednesday TV: Are the American Idol auditions (8/7c, Fox) more emotional than usual this year, or is it just a condition of everyone being aware this is the final go-round, evoking memories of past journeys? The nationwide search ends Thursday, which means the very last Hollywood Week is almost upon us. … I don't feel old at all as Disney Channel rebroadcasts pop phenom High School Musical (8/7c) on its 10th (!) anniversary, with many of its still-youthful stars reuniting for the occasion. … As CBS's Mike & Molly (8:30/7:30c) winds down in its final season, Mike (Billy Gardell) blames Molly (Melissa McCarthy) for Peggy's (Rondi Reed) heart attack after the in-laws bicker. … PBS's Nova explores a "Mystery Beneath the Ice" (9/8c, check local listings at pbs.org) in Antarctica, with scientists diving into the frigid waters to investigate the dwindling population of tiny krill, who are essential to the ecosystem but whose life cycle is being disrupted by climate change.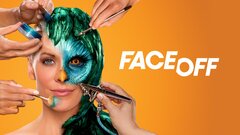 Powered by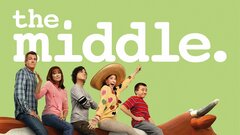 Powered by