What's On: The 'Grinch' is Back, with 'Trolls,' Broadway's 'Holiday Inn,' 20th Anniversary of 'Titanic'
A critical checklist of notable weekend TV:
How the Grinch Stole Christmas (Friday, 8/7c, NBC): It seems a bit early to be stealing Christmas the night after Thanksgiving, but I never pass up a chance to revisit my all-time favorite holiday cartoon classic, based on the Dr. Seuss story and directed with his usual comic verve by Chuck Jones. The great Boris Karloff provides the voice for the Grinch, who resents the happiness of Whoville—until he doesn't. Paired this year with a new animated special, Dreamworks Trolls Holiday (8:30/7:30c), featuring the voice of Anna Kendrick, Justin Timberlake and Zooey Deschanel.
Irving Berlin's Holiday Inn—The Broadway Musical (Friday, 9/8c, PBS, check local listings at pbs.org): Reminiscent of the movie classic White Christmas (and the earlier Holiday Inn also featuring Bing Crosby, with Fred Astaire), this high-spirited Broadway production was seen last season on the stage of Roundabout's Studio 54. The dance numbers are particular highlights, as Berlin classics including "Shaking the Blues Away," "Blue Skies," "Cheek to Cheek" and the immortal "White Christmas" are interpreted by a cast led by High School Musical's Corbin Bleu and Bryce Pinkham.
Titanic: 20 Years Later With James Cameron (Sunday, 9/8c, National Geographic Channel): Two decades after the epic Titanic ruled the box office and triumphed at the Oscars, filmmaker James Cameron—also National Geographic's explorer in residence—revisits the making of the movie and reveals new research about the sunken ocean liner. If all of this whets your appetite for the movie, it is scheduled for a limited theatrical re-release in December. Cameron also appears on Sunday's edition of National Geographic's StarTalk with Neil deGrasse Tyson (11/10c).
Bruce Springsteen: In His Own Words (Sunday, 10/9c, BBC America): If you're not lucky enough to get into the musician's sold-out Broadway run, this deeply personal 70-minute documentary (presented with limited interruptions) provides an unfettered look into Springsteen's life and influences as he tells his story to rapt audiences. Nigel Cole is director, peppering the Boss's conversation with archival footage from his long and varied career.
Christmas Movies: So, so many holiday films to wallow in. A sampling: Hallmark's Finding Santa (Friday, 8/7c), starring Jodie Sweetin and Eric Winter; The Christmas Train (Saturday, 8/7c, Hallmark), a Hallmark Hall of Fame original starring Dermot Mulroney as a jaded journalist who gets into the spirit during a cross-country train trip; Lifetime's Wrapped Up in Christmas (Saturday, 8/7c), starring Tatyana Ali as an embattled mall owner and Brendan Fehr as the mall's resident Santa; UP's Christmas Solo (Sunday, 7/6c), starring Kelli Williams and Jonathan Scarfe as single parents of warring daughters; Hallmark's Switched for Christmas (Sunday, 8/7c), starring the ubiquitous Candace Cameron Bure as identical twins stepping into each others' shoes, with romantic complications ensuing; and Lifetime's A Very Merry Toy Store (Sunday, 8/7c), starring Melissa Joan Hart and Mario Lopez as rival toy-store owners threatened and brought together by the local opening of a big-box store. Happy Endings to All!
Inside Weekend TV: Nat Geo WILD explores a truly primal game of animal thrones in the four-part docu-miniseries Savage Kingdom: Uprising (Friday, 9/8c), in which warring lion and leopard clans in Africa battle for supremacy and survival. … Fox Sports inaugurates a new series of documentaries, under the umbrella title of Magnify, with the film 89 Blocks, airing either before or after the NFL matchup (check local listings). Executive produced by Sports Illustrated and Le Bron James and Maverick Carter's Uninterrupted, the film profiles the East St. Louis High School Flyers football team and its impact on the local community. … As a great escape before the post-Thanksgiving work week begins, CBS's 60 Minutes (Sunday, 7:30/6:30c, 7 PT) sends Steve Kroft to the tiny, remote Isle of Eigg in Scotland's Inner Hebrides. … Steve Harvey once again takes on the risky assignment of hosting, and announcing the winner, of the Miss Universe pageant on Fox (Sunday, 7/6c). … Smithsonian Channel's The Lost Tapes: Patty Hearst (Sunday, 9/8c) uses news footage and audio and interview recordings from the 1970s to tell the story of the abducted heiress and her controversial dealings with the revolutionary Symbionese Liberation Army.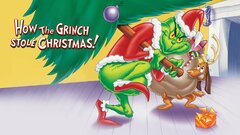 Powered by